Driverless Cars Before Decade's End? Developers Say So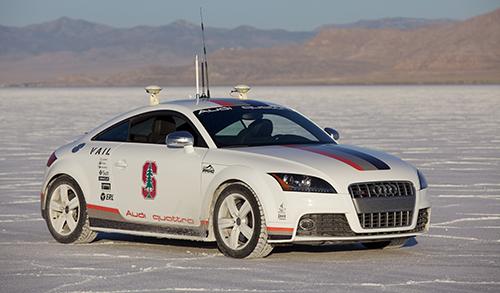 As self-driving-car innovators begin offering estimated times of arrival of the technology, the question of whether autonomous automobiles are possible seems to have taken a backseat to the question of who gets sued following a crash. Within a few days of one another, Google and Audi, two leaders in the autonomous-car movement, announced near-future arrival dates.
"We are assuming that a series-built vehicle with a piloted driving function will be technically feasible this decade," Audi CEO Rupert Stadler said in a Jan. 29 statement from the automaker.
Google did Audi one better last week, announcing that its vehicles could be available to consumers within three to five years, according to Bloomberg. Automakers and public officials alike have publicly stated that self-driving cars can reduce crashes and improve overall road and highway safety. Still, with the technology evidently on its way, a formidable obstacle may remain as lawmakers, transportation officials and insurance companies must collectively rethink licensing, insurance and safety standards to address the new liability questions the technology presents.
Related
Lexus, Audi Deliver Driverless Car News at CES
Survey: 49% Prefer Cars That Could Drive Themselves
Google Logs 140,000 Driverless Miles