2014 Chevrolet Corvette Missed Super Bowl Halftime Show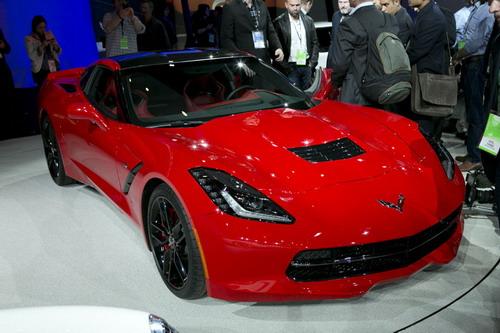 If the cameo reunion of Destiny's Child didn't surprise you enough, Super Bowl XLVII's halftime show was supposed to have another stunner: the 2014 Chevrolet Corvette. The Detroit News reports producers approached GM about including the seventh-generation supercar, which debuted at January's 2013 North American International Auto Show, in Beyoncé's halftime performance.
Alas, it fell through.
"We were glad to help when we were approached by the producers of the Super Bowl halftime show about the possibility of integrating a car into the show production," GM said in a statement. "We worked with all the parties involved on a variety of possibilities, including one scenario that would have included the new Corvette Stingray as part of the show. In the end it did not work out, but we were honored to be asked."
A Corvette during the show would have landed GM squarely among the Monday morning water-cooler conversations about
ad hits from Audi, Hyundai and Ram
. And it might have piqued even higher interest than Beyoncé's pyrotechnics-spouting guitars. Football fans would've appreciated it, at least. C'mon, the halftime score was 21 to 6.
Still, the Corvette did have ties to the big game. After being named the day's MVP, Baltimore Ravens quarterback Joe Flacco received an orange 'Vette. Jealous? Well, The Detroit Free Press reports Flacco could pay nearly $26,000 in taxes for the 450-horsepower coupe should he decide to keep it. Then again, the man expects to land the sort of contract that makes sports-car purchases a Saturday whim. Cue the jealousy again.
Related
2014 Chevrolet Corvette at the 2013 Detroit Auto Show
Grading Super Bowl XLVII's Car Commercials
More Automotive News