2014 Chevrolet Cruze Diesel Video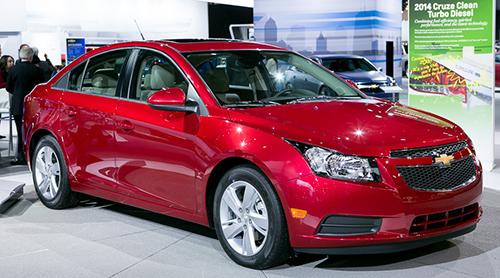 The 2014 Chevrolet Cruze Diesel is not your father's diesel car. Still, while far from the "smoke-spitting clatter boxes" of yore, Cars.com reviewer Kelsey Mays sees several reasons you may not want it to be yours. The Cruze Diesel, now appearing at the 2013 Chicago Auto Show, should offer impressive torque and quickness on par with its nearest competitors, along with some nifty trim features.
More 2013 Chicago Auto Show Coverage
However, the diesel boosts fuel efficiency by less than 8% compared to its gasoline-burning counterpart the Chevy Cruze Eco, and the diesel model costs 18% more. Watch the video below and decide if that's going to be good enough.