2014 Chevrolet SS: More Photos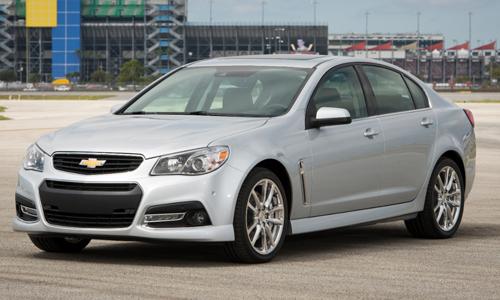 GM fans who miss the Pontiac G8 should be happy about the latest addition to the Chevrolet family. The 2014 SS, based on the next-generation Holden VF Commodore from Australia, will go on sale later this year.
The new rear-wheel-drive performance sedan debuted last weekend at the Daytona International Speedway. The last time the bow-tie brand had a rear-wheel-drive performance sedan in its lineup was the 1996 Impala. The 2014 SS will use the Corvette's 6.2-liter V-8, good for 415 horsepower and 415 pounds-feet of torque. A six-speed automatic is standard.
Check out more photos below.
Related
2014 Chevrolet SS: First Look
More Chevrolet News on Cars.com
More Photo Galleries on Cars.com