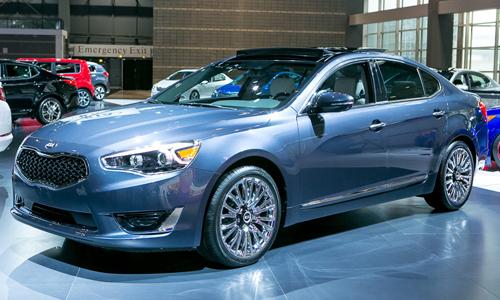 The Cadenza sedan will replace the Amanti in Kia's lineup for 2014. It's a bit smaller than the Amanti but the biggest difference between the two is that the Cadenza is much more upscale, inside and out, says Cars.com reviewer Kelsey Mays.
More 2013 Chicago Auto Show Coverage
Kia's largest and newest sedan goes on sale this spring. Watch the video below.