2014 Land Rover Range Rover Gets Supercharged V-6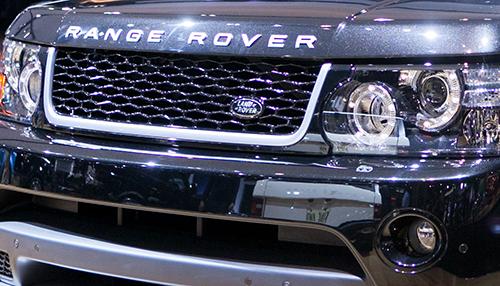 For the 2014 model year, Land Rover is eliminating one of the two available V-8 engines on its flagship SUV, the Range Rover, and replacing it with a supercharged V-6. The new 340-horsepower, supercharged 3.0-liter V-6 replaces the 375-hp, 5.0-liter V-8 this year.
The new V-6, which Land Rover says has a zero-to-60 time of 7.1 seconds and top speed of 130 mph, will be offered alongside the 510-hp, supercharged 5.0-liter V-8, which carries over from last year; both engines will be paired with an eight-speed automatic transmission. The new V-6 loses about 10% and 11% in horsepower and torque, respectively, compared with its predecessor — though Land Rover estimates that fuel economy will go up by as much as 15%.
Continuing its emphasis on improved gas mileage — already boosted by the 2013 model year's 700-pound weight loss thanks to the SUV's new aluminum components — Land Rover claims the 2014 Range Rover gets 16/22 mpg city/highway, a 2-mpg improvement in both measures over the outgoing V-8. A new intelligent engine stop/start system reduces idling, also contributing to fuel efficiency and emissions reductions, Land Rover says.
Despite reduced horsepower and torque, Land Rover says buyers can expect Range Rover's full breadth of capability to carry over from the 2013 version, including extreme off-road tilt angles up to 45 degrees, a nearly 36-inch wading depth and a 7,716-pound towing capacity.
Land Rover has not yet announced pricing for 2014. The 2013 model, Range Rover's fourth generation, increased in price by $3,200, starting at $83,500 for the base model with the top-trim Autobiography model starting at nearly $131,000.
Related
2013 Land Rover Range Rover Starts at $83,500
2013 Land Rover Range Rover: First Look
Research the 2013 Land Rover Range Rover