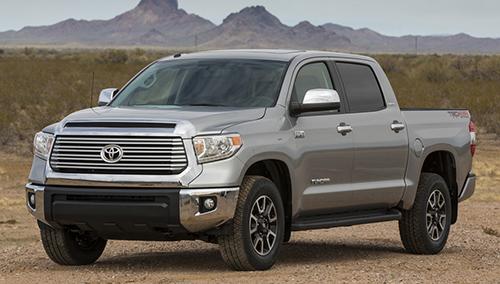 There's no doubt Toyota has done much to engender the 2014 Tundra's intimidating demeanor. From the larger, more chiseled grille to the character lines that define its body, it's clear that this full-size pickup truck has been infused with a bad attitude (in a good way). Even more impressive, says PickupTrucks.com Editor Mark Williams, are extensive interior improvements that eschew some of the old Tundra's less-impressive features.
More 2013 Chicago Auto Show Coverage
Despite all the "drama" on the surface, though, Williams says we'll have to take it on faith that the automaker intends to expand the Tundra overhaul to its structural elements. Will this first step be enough for the Tundra to compete in an increasingly heated segment? Watch the video below and decide for yourself.