2014 Volkswagen Beetle GSR Video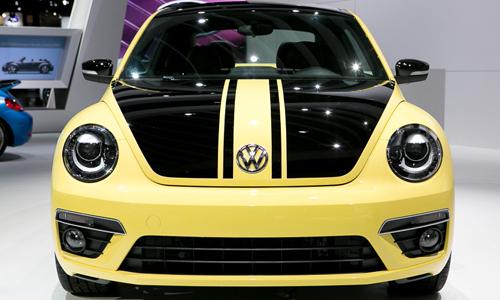 If you thought Volkswagen's iconic Bug couldn't get any cuter, just wait. The automaker unveiled the Beetle GSR at the 2013 Chicago Auto Show.
More 2013 Chicago Auto Show Coverage
Inspired by the Beetle GSR from the 1970s, the limited-edition 2014 version of the coupe wears yellow and black, inside and out. Cars.com reviewer Kelsey Mays gives us a closer look of it and the R-Line version of the Beetle Convertible in the video below.