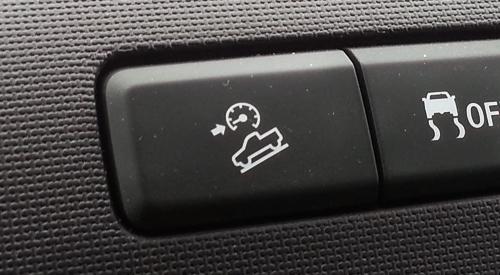 A 2013 Ford F-150 that we recently tested didn't have the much-maligned MyFord Touch setup, but we still found ourselves confused by one of the physical buttons we say we prefer. It's clearly related to engine speed with a tiny tachometer and arrow pointing at the low end of the engine's rev range. The button almost looks like a comic book dialogue bubble warning, "Slow down there, champ." Slow down? That's no fun in the F-150 with an EcoBoost twin-turbocharged V-6 making 365 horsepower; this 5,000-pound truck hauls the mail.

Going slow is part of the button's function, however, which is primarily an off-road feature that allows slow speeds and control to help the F-150 out of sticky situations.
The Ford F-150's hill descent control reins in the F-150 by maintaining a set low speed over rough and slippery declines. Hill descent control works like a cruise control for off-road situations, pairing with the antilock brakes to keep the truck's speed controlled without input from the driver. Drivers don't have to touch the brake or accelerator unless they want to change speeds, which allows them to focus on steering the vehicle around obstacles.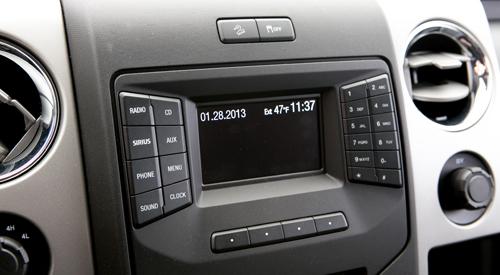 Hill descent control on the F-150 works between 3 and 20 mph. The feature remains armed above 20 mph but won't hold a speed until it's within its operating zone. Drivers can change the downhill speed by using the accelerator or brake, then letting off the pedals. Owners should check their owner's manual for more detailed information on using the feature.

Ford's extreme off-road F-150 SVT Raptor was the first truck to incorporate hill descent control, which is newly available on 2013 F-150s with four-wheel drive. Hill descent control is standard on the FX4 and included in the Off-Road Package for XLT, Lariat and King Ranch models.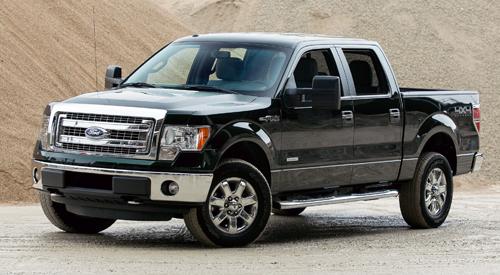 Related
Ford F-150 Research
More Buttons Demystified on Cars.com
More Ford F-150 News