2013 Ford Focus ST at Roebling Road Raceway: Photo Gallery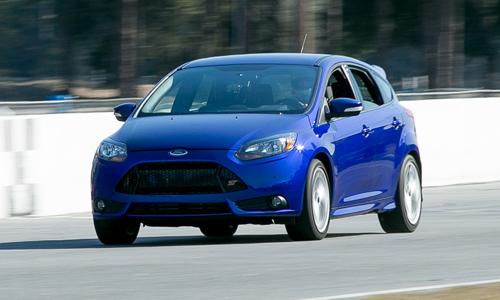 Ford's pocket-rocket is powered by a 252-horsepower, turbocharged 2.0-liter four-cylinder that produces 270 pounds-feet of torque. A manual transmission is standard. With its peppy powertrain, sport-tuned suspension, uprated shocks and springs, and styling that's full of attitude, the 2013 Ford Focus ST was a blast to drive around the track at Roebling Road Raceway in Georgia.
Check out the Cars.com photographer Evan Sears' pictures below.
Related
Cars.com Reviews the 2013 Ford Focus ST
2013 Ford Focus ST Priced at $23,700
More Ford News on Cars.com