2014 Buick LaCrosse: Up Close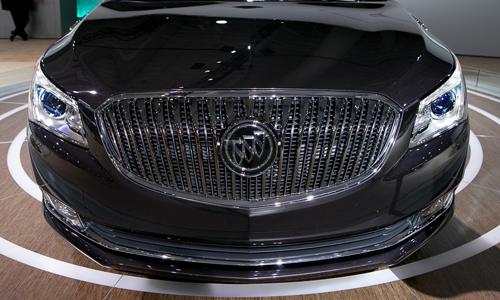 Much like its smaller sibling, the Regal, Buick's full-size LaCrosse sedan gets updates for the 2014 model year that address the car's worst offenses. Specifically, the center controls for the audio and climate systems have an all-new layout. It's easier to understand and lacks the similarly shaped tile buttons that made the old LaCrosse's dashboard controls more difficult to use than they needed to be.
More 2013 New York Auto Show Coverage
Like the Regal, however, the LaCrosse's new steering wheel is practically overflowing with buttons. The setup on the front of the steering wheel is relatively tidy, but there's still a lot for the driver to consider.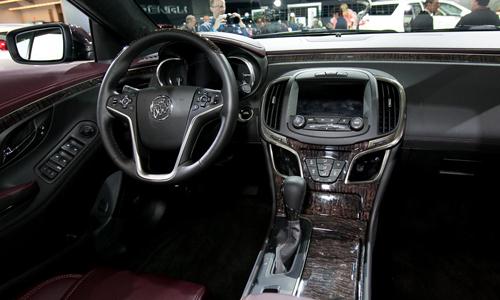 Exterior styling changes are concentrated on the front and rear of the sedan. The headlights and grille are a little bolder, and the taillights are more closely tied to the trunk-lid styling, but it's not like the current LaCrosse had a serious design problem that needed fixing.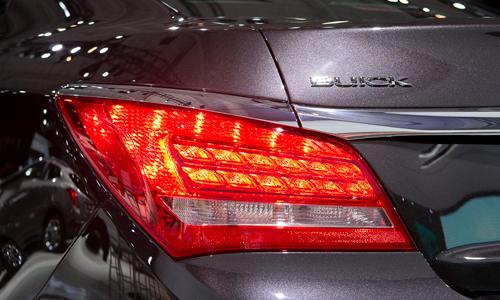 Overall, the update isn't a dramatic change for the LaCrosse, but it takes care of the big things and keeps the car competitive.