2014 Cadillac CTS: Up Close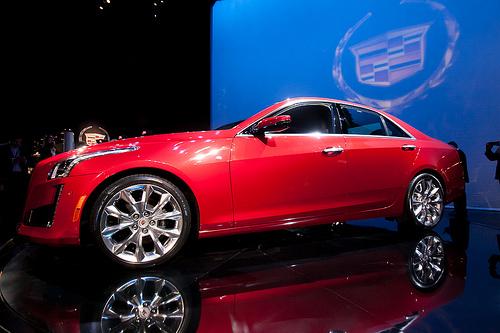 Cadillac's CTS has always set the stage for the brand's overall styling theme, evolving from a controversial, radical new shape when it first appeared to the latest generation's long, low, lean look. The second generation was an improvement, a refinement on the first, and this third-generation CTS is the next step in the company's Art & Science theme.
More 2013 New York Auto Show Coverage

The car's initial visual impact is that it is indeed lower and longer than the current one, noticeably so with a dramatically sculpted and creased front end that is instantly recognizable as a Cadillac.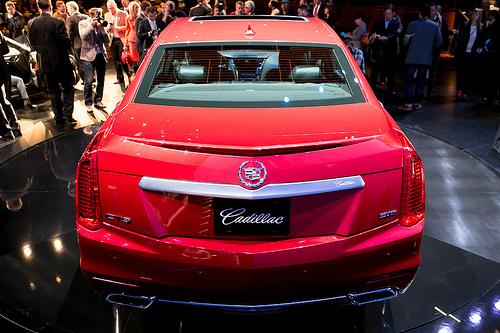 Visual cues from Cadillac's enormously popular Ciel concept car are evident. The tall headlights with LED running lamps make a distinctive impression and differentiate the CTS from nearly every other car on the market that is now using LEDs, a trend started by Audi. Pulling up behind you at night, you won't mistake this for anything other than a Cadillac.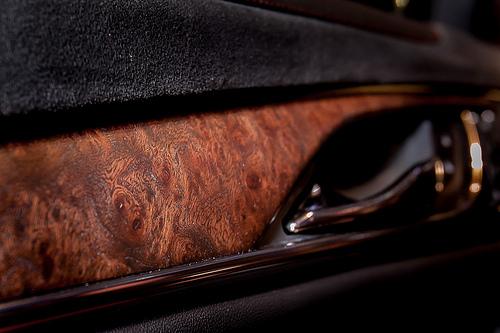 The new benchmark Cadillac "cut-and-sewn" interior has been fitted to the new CTS, a theme that debuted with the ATS and XTS and looks just as good here. Premium quality materials abound, though one would have hoped for a more daring shape, especially given how avant-garde the new Cadillac ELR coupe looks.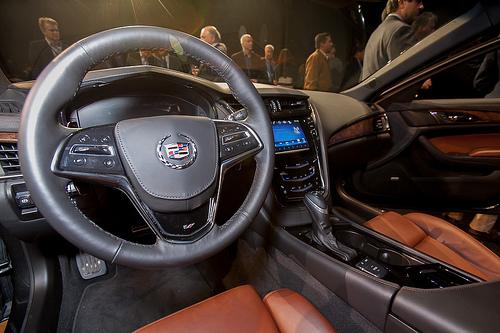 All the latest electronics are present, though we're still of two minds about the Cadillac User Experience touch-sensitive controls in the center console. Only firsthand testing will reveal if they work well, as they do in the ATS, or not so well, as in the SRX. Passenger space has noticeably increased from the outgoing CTS, with more room front and back. The last CTS was a bit snug, especially in the backseat, and while this is no XTS-style limousine, it is more comfortable than it used to be.
Trunk space is similarly sizable; the standard Cadillac Mafia-inspired "how many dead bodies can we fit back here?" question poses no challenge at all. The trunk is long and wide but not overly deep, and it's lined with rigid carpet, a nice detail that lends to the CTS' overall upscale image.
That upscale move seems to be the big idea with the latest CTS. From its more mature overall design and larger, more comfortable interior, it finally seems a more suitable competitor to the BMW 5 Series and Mercedes-Benz E-Class. If its driving dynamics are as good as GM claims they will be, thanks to its best-in-class weight and power-to-weight ratio advantages, the new CTS may finally be the valid global segment entry that GM has always hoped it would be.