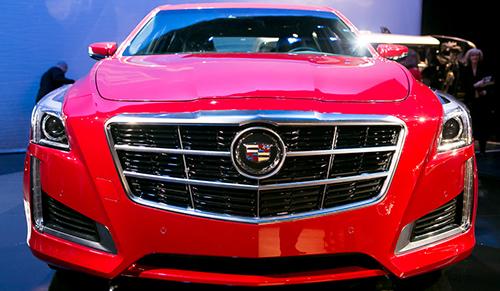 Not only does the 2014 CTS position Cadillac better than ever to compete with luxury midsize sedans from BMW and Mercedes-Benz, Cars.com reviewer Kelsey Mays says it's the strongest candidate to accelerate GM into the 21st century. Drawing heavily from 2011's Ciel concept, the redesigned CTS aims for cutting edge with newfangled LED running lights under the headlights, abundant high-quality interior stitching, real metal and wood trim, and lots of tech features — though the forward-looking thing might go a tad far with the motorized cupholder cover.
More 2013 New York Auto Show Coverage
All that combined with a substantially reduced weight — particularly in the Vsport trim, powered by a 420-horsepower, twin-turbo 3.6-liter V-6 — may bode well for a CTS coupe comeback, though the future of the unpopular wagon remains hazy. Check out the video below.