2014 Kia Soul: Photo Gallery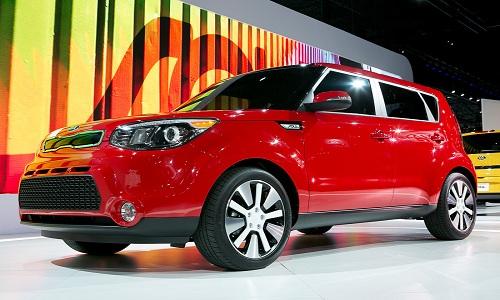 With break-dancing hamsters on the scene, Kia revealed its newly redesigned 2014 Soul at this year's New York International Auto Show.
More 2013 New York Auto Show Coverage
One of Kia's top-selling models, the Soul is all-new with a restyled bumper and front end, and neat, flush taillights that look like they're borrowed from the Track'ster Concept that bowed at last year's 2012 Chicago Auto Show. Overall vehicle length and width have grown, while interior cabin space and cargo volume are also up a notch. The new 2014 Soul becomes Kia's first model to offer an Android-based UVO multimedia system, which complements an 8-inch touch-screen display.
Check out the photo gallery of Kia's redesigned Soul below. Cars.com photos by Evan Sears.