2014 Volvo V60 Photo Gallery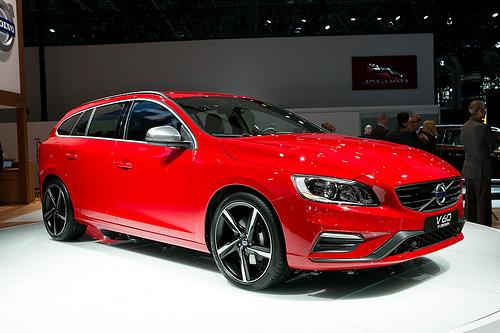 Another wagon is heading our way. Volvo plans to bring its V60, based on the midsize S60 sedan, to the U.S. for the 2014 model year.
More 2013 New York Auto Show Coverage
While we don't know all the details, we do know that the V60 wagon is set to go on sale early next year. Inside there's seating for five, with a 40/20/40-split folding backseat. On the outside, the V60 also shares some styling with the its redesigned S60 sibling.
Expect powertrains and models to be similar to those available on the current S60 sedan such as a front-wheel-drive T5 and an enthusiast-oriented V60 R-Design — pictured here — with all-wheel drive.
Check out photos of the newest Volvo wagon, the V60, below. Cars.com photos by Evan Sears.