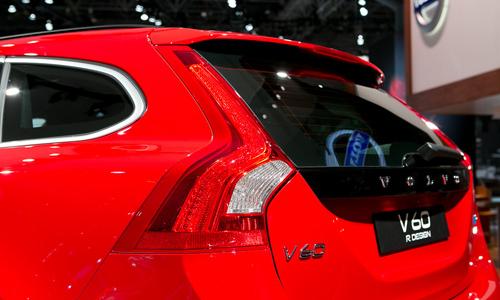 Wagon enthusiasts rejoice: The Volvo V60 wagon sold elsewhere in the world is coming to the U.S. in early 2014. As a wagon version of the S60, Volvo's V60 is as sleek and classy as its sedan counterpart; it looks more organic and warm than competitors like the edgy Acura TSX Sport Wagon. Volvo had a V60 R-Design on display at the 2013 New York International Auto Show, though that won't be the first model on sale.
More 2013 New York Auto Show Coverage
The currently available S60 holds up well against German competitors like the BMW 3 Series and Audi A4 sedans, and the V60 will pull Volvo's U.S. offerings even closer to its German rivals with its own wagon counterpart — both 3 Series and A4 lineups have wagon variants.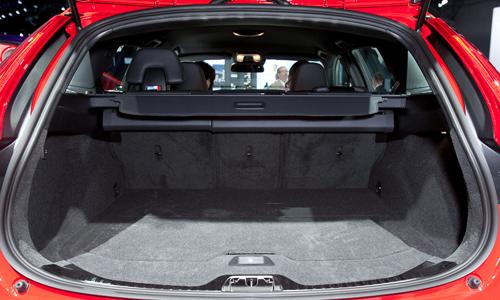 We don't know much about the V60 because cargo dimensions and other specifications are still under wraps, though you won't find Subaru Outback-like cargo space in the V60. The rear wheel wells take up room by slightly intruding into the area behind the seats, though it's not as aggressive as in the Acura TSX wagon. The V60's rear seats fold in a trick 40/20/40 split configuration and lift back up with ease.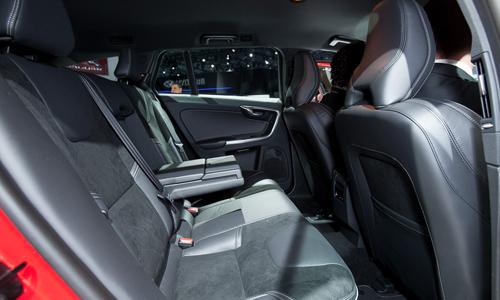 When opened, the rear liftgate is tall enough to avoid risk of heads making contact with metal — plus the backside of the liftgate is covered in the same carpet as the floor. The inside carpeted liftgate is a nice luxury touch over the typical black plastic found on many liftgates.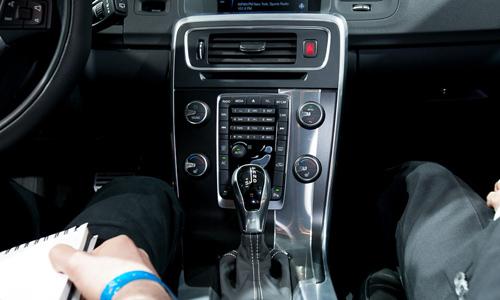 The V60 R-Design on display has unique wheels and styling compared to other models. Initially, the V60 will launch in early 2013 as the T5 front-wheel-drive model with the same powertrain as the S60 sedan, according to a Volvo representative.