2015 Volkswagen GTI: Photo Gallery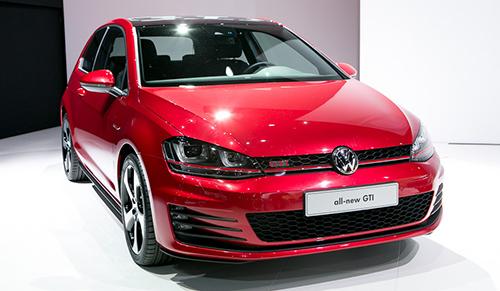 We're not likely to see it at the dealership in calendar year 2013, but when the 2015 Volkswagen GTI does arrive, we expect the hot hatch to deliver high performance at a lower cost. That's thanks to production of both it and the 2015 Golf — debuting this week at the 2013 New York International Auto Show — heading to Mexico; production thousands of miles closer should mean thousands of dollars in savings.
More 2013 New York Auto Show Coverage
The GTI offers the highest of three revised Golf engines, a turbocharged 2.0-liter four-cylinder, good for 210 horsepower and mated to a six-speed manual or automatic transmission. Sport seats with a plaid cloth pattern, a black headliner and red ambient lighting, along with stainless-steel pedals, trim and shift knob, punctuate the sporty point.
Check out the gallery below. Cars.com photos by Evan Sears.