AAA: Smart Keys Can Mean Dumb Mistakes for Drivers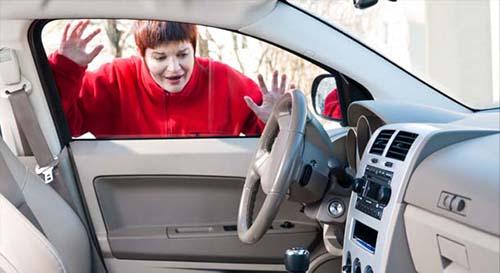 Fostering forehead-slapping situations like forgetting to shut off the car before exiting or not knowing how to kill the engine in an emergency, the convenience of the "smart key" has brought with it new opportunities for motorists to feel stupid. According to AAA, which in 2012 assisted more than 4 million people who had locked themselves out of their cars, such incidents have not decreased much despite the increased use of smart keys and transponder fobs in recent years.
A smart key allows a motorist to enter and start a vehicle key-free and in some cases access stored driver profiles. However, the potential also exists for annoying and even dangerous foul-ups like remote-starting a vehicle parked in an enclosed space where engine exhaust gasses containing poisonous carbon monoxide can be trapped. Moreover, lost or damaged smart keys or fobs can cost anywhere from $100 to several hundred dollars to replace.
"Traditional car keys will likely become obsolete and be replaced by technologies offering even greater security and convenience," said John Nielsen, AAA director of automotive engineering and repair. "Motorists will need to adapt with the technology to avoid the hassle and expense of smart-key replacements."
AAA offers the following tips to avoid the pitfalls associated with smart keys:
Familiarize yourself with the keys' capabilities and know what to do in an emergency.
Become comfortable with smart-key features in a safe environment.
To avoid keyless-entry or smart-key failure, replace the battery every two years or when recommended by the manufacturer or in-car battery warning system.
Don't expose fobs or smart keys to harsh elements, especially water.
Get a spare key and store it in a safe location for emergency use only.
Related
Keyless-Entry Cars Vulnerable to Silent Theft
New iPhone App Acts Like Your Car Keys
AAA: Make Holiday Travel Safety List, Check It Twice