Audi Offers Glimpse of A3 Sedan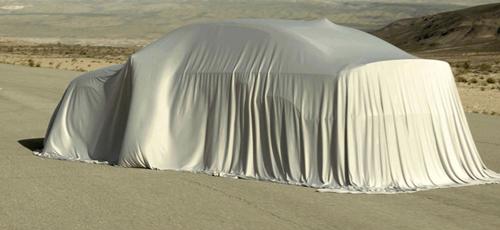 Actually, it's more than a glimpse — it's the whole car, but you'll have to use your imagination. Audi released a teaser pic of its upcoming
A3
sedan but the compact car is under a sheet. It'll make its debut to a small group during a pre-New York International Auto Show event next week, but it won't actually be at the show.
"The car will not be moved to the convention center for the press or public days as the worldwide reveal is in Shanghai two weeks after New York," Audi spokesperson Sarah Toycen told us.
The A3 sedan will slot below the A4 in size and price, and it's unclear whether it'll replace the slow-selling A3 hatchback or join the lineup as an additional body style.
Click here to check out what else to expect leading up to and at the 2013 New York Auto Show.
Related
Research the Audi A3
More Audi News on Cars.com
More Auto Show News on Cars.com