Automakers Say EV Noisemakers Too Loud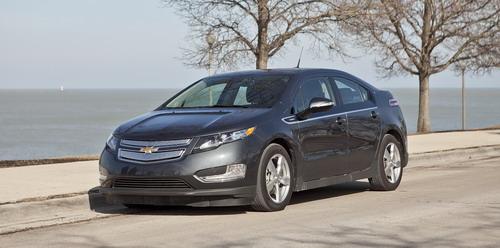 Two automaker groups are challenging a proposal for hybrids and electric vehicles to make artificial noises at low speeds. Congress authorized the initiative, aimed to keep drivers from pulling an Andy Bernard from "The Office" on nearby pedestrians or bicyclists, with the Pedestrian Safety Enhancement Act in December 2010. The National Highway Traffic Safety Administration followed with a slew of proposals, which the Detroit News recapped today. Automakers would have to implement sounds that could be heard amid background noise at speeds up to 18.6 mph; automakers could craft their own noises, and the requirement would phase in beginning with the 2015 model year.
Several cars, including the Nissan Leaf and Chevrolet Volt, already have their own pedestrian-detection noises. But two groups — the Alliance of Automobile Manufacturers and the Association of Global Automakers — representing virtually the entire auto industry declared the rule "too complicated" and "unnecessarily prescriptive," according to a joint statement via the Detroit News. Current noisemakers in the Leaf and Volt would fail NHTSA requirements.
Association of Global Automakers safety director Michael Cammisa said Friday that automakers support the regulation's intent, but the noise requirements are too loud. The Detroit News reports automakers want the noise-making threshold lowered to 12.4 mph, or the phase-in period delayed to 2018 to give the industry enough time to adapt. They're also concerned about global standardization; rules in Europe and Japan don't prescribe noisemaking at idle while U.S. rules could.
NHTSA estimates the cost per vehicle will amount to $35, but automakers say it could be close to $200. "The Office" episodes aside, pedestrian collisions are no laughing matter. NHTSA says hybrids are 19% more likely to collide with pedestrians and 38% more likely to collide with bicyclists versus traditional cars, according to the Detroit News.
Related
Noisemaking Rule for EVs, Hybrids Clears Senate
More Safety News
More Automotive News