Detroit EV Maker to Build All-Electric Sports Car in August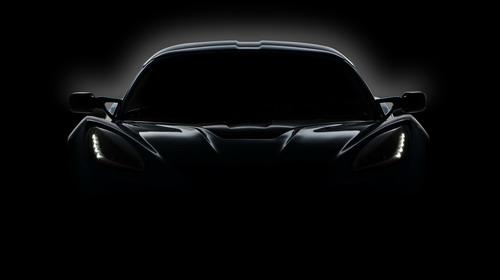 Another day, another EV startup. This time it's Detroit Electric, a company that is resurrecting a brand not seen in more than 70 years. Former Lotus executive Albert Lam revived Detroit Electric in 2008, and now the company plans to launch a two-seat electric sports car next month. Headquartered less than 5 miles from GM's Renaissance Center in downtown Detroit, Detroit Electric promises to bring 180 jobs to the region by year's end.
Detroit Electric will build the car in Michigan in August at an unspecified site capable of manufacturing 2,500 cars a year. Expect a global debut for the car, teased in the photo above, at the Auto Shanghai 2013 auto show on April 20. The startup promises "two other high-performance models" by the end of 2014.
The EV maker has more big promises, including a "major partnership with a global carmaker" — all but essential given the recent struggles of EV startups. Aptera Motors closed its doors in 2011, found a Chinese buyer in 2012 and has yet to mass market any car today. Think closed shop in Indiana after multiple bankruptcies. Plug-in carmaker Fisker is struggling to find funding. Tesla has the most sustainable record, but we'll have to wait and see how Detroit Electric fares.
Related
Automakers Say EV Noisemakers Too Loud
Today's Electric Cars Could Sell for Less Tomorrow
More Automotive News