Recall Alert: 2004-07 Ford Freestar and Mercury Monterey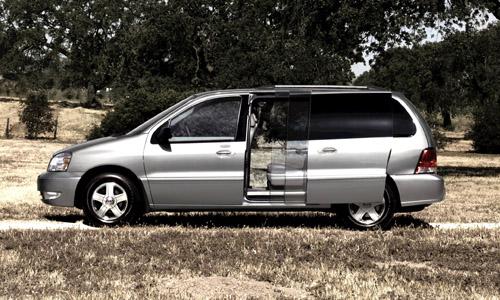 Ford is recalling 196,500 model-year 2004-06 versions of the Freestar and Mercury Monterey minivans due to a third-row corrosion issue, according to a Reuters report.
In the affected vehicles, corrosion could prevent the third row from locking into place. Ford told Reuters that the recall only applies to vehicles sold or registered in the District of Columbia and the following Salt Belt states: Connecticut, Delaware, Illinois, Indiana, Iowa, Maine, Maryland, Massachusetts, Michigan, Minnesota, Missouri, New Hampshire, New Jersey, New York, Ohio, Pennsylvania, Rhode Island, Vermont, West Virginia and Wisconsin.
Ford dealers will install a new third-row-seat mounting bracket for free. Owners can call Ford at 866-436-7332 for more information. To look up your VIN on Ford's recall site, click here.
Related
Ford recalls 230,000 minivans for corrosion issues (Reuters)
More Recalls on Cars.com
More Safety News on Cars.com