Recall Alert: 2007-13 Toyota FJ Cruiser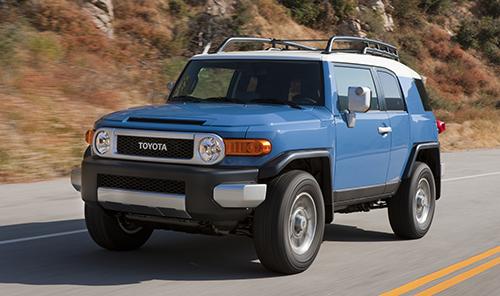 Toyota is voluntarily recalling 209,000 model-year 2007-13 FJ Cruiser SUVs due to a problem with the driver and front passenger seat belts.
According to Toyota, the seat belt retractors for the driver and front passenger are mounted in the vehicle's rear access doors; due to insufficient strength of the rear door panel, cracks may develop over an extended period of time if the rear door is repeatedly and forcefully closed. If cracks occur in the panel around the lower seat belt retractor anchor, the seat belt retractor may become detached. No accidents or injuries have occurred as a result of this problem, Toyota stated.
Toyota said it will begin notifying affected owners in the "near future," and dealers will fix the problem for free. For more info, owners can call Toyota at 800-331-4331 or go to www.toyota.com/recall.
Related
Recall Alert: 2007-2012 Toyota FJ Cruisers
Car Backseats to Avoid
See More Recalls on Cars.com