Spyker B6 Venator Concept: First Look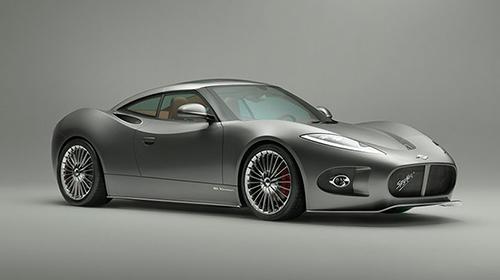 Looks like: Newest Spyker loses some of the brand's trademark outlandishness
Defining characteristics: Aluminum and carbon-fiber construction, expansive glass roof, mid-mounted V-6 engine
Ridiculous features: Spyker went a bit overboard on the aircraft-inspired design cues
Chance of being mass-produced: Expected in the U.S. in fall 2014
For the last few years, Spyker's cars have been overshadowed by the automaker's struggle to revive the now-bankrupt Saab brand, but exotic cars are again at the forefront with the debut of the B6 Venator concept. Though technically a concept car, the mid-engine sports car is destined for production and is scheduled to arrive in the U.S. in fall 2014 with an expected price in the range of $125,000 to $150,000.
More 2013 Geneva Motor Show Coverage
Spyker sports cars have had a certain outlandishness, with the various C8 models sporting turbine-style vents aplenty and an extravagant interior design. The new B6 Venator concept's appearance is relatively conventional in comparison. There's a large oval mesh grille and the two-door's profile and roofline recall Lotus' Evora sports car. There are enough similarities with the Evora that we suspect the cars share a platform, but a Spyker spokeswoman wouldn't say.
The B6's design incorporates a number of aircraft cues — a nod to Spyker's days of making airplanes at the beginning of the 20th century — like a glass-canopy roof, LED taillights designed to mimic a jet afterburner and 19-inch fan-style wheels.
With an aluminum chassis and carbon-fiber body, the B6 Venator concept tips the scales around 3,000 pounds. The mid-mounted V-6 is positioned transversely and drives the rear wheels through a six-speed automatic transmission. Spyker claims power is in excess of 375 horsepower.
The aeronautical theme continues in the cabin. There's an ignition switch on the upper portion of the dashboard that initiates a pre-driving light-check sequence before the car is started, and the turned-aluminum dashboard is meant to recall classic airplane instrument panels. The air vents look like miniature jet turbines, and the exposed gear selector linkage is another nod to airplane design.