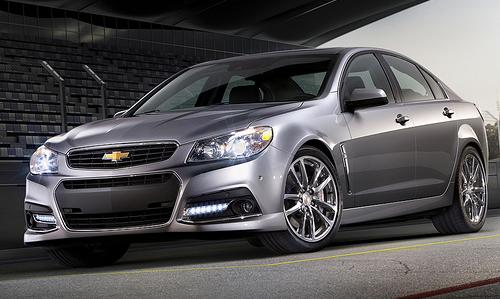 There, there, performance fans. We know it's been tough for you in recent years as dinky four-cylinder fuel sippers seem to shun you into seclusion like a smoker at a restaurant. GM senses your pain and hopes its first full-fledged performance sedan in nearly two decades — the 2014 Chevrolet SS, debuting this week at the 2013 New York International Auto Show — brings solace to your solitude.
More 2013 New York Auto Show Coverage
Cars.com reviewer Kelsey Mays says the new SS' 6.2-liter "proper V-8," good for 415 horsepower and as many pounds-feet of torque, will help neglected enthusiasts get their groove back. Cool new features include a pounds-shedding aluminum trunk and hood, 50/50 weight distribution and Chevy's first auto-parking system. Watch the video below for more on the SS.