America's 11th Best-Seller Was World's No. 1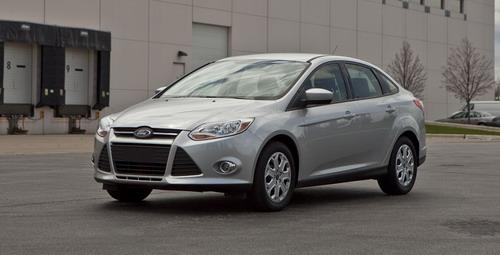 The Ford Focus may not have made America's top 10 best-selling cars of 2012 list — it ranked 11th — but Ford says its compact car was No. 1 globally last year. Citing registration data from industry forecaster R.L. Polk, the automaker said it sold 1.02 million Focuses worldwide. One in four were sold in China, the world's largest passenger-car market since 2010. The Focus became China's best-selling passenger car for the first time in 2012, Ford says.
Another quarter of sales came from the U.S., where Focus sales rocketed 40%. Ford adds that among global sellers, the F-Series pickup — America's perennial best-seller — ranks third. The Fiesta subcompact, meanwhile, ranks sixth.
But the Focus stole the show. And, we should note, it's the same car worldwide. That wasn't the case with the prior Focus, which Ford reworked twice to keep in U.S. showrooms through the 2000s while Europe got a bona fide second-gen car. What are the other 2012 global best-sellers? USA Today reports the list:
Ford Focus: 1,020,410
Toyota Corolla: 872,774
Ford F-Series: 785,630
Wuling Zhiguang: 768,870
Toyota Camry: 729,793
Ford Fiesta: 723,130
Volkswagen Golf: 699,148
Chevrolet Cruze: 661,325
Honda Civic: 651,159
Honda CR-V: 624,982
Oh, and this is the Wuling Zhiguang, also called the "Sunshine." Yeah, we're not missing it here, either.

Related
Top 10 Best-Selling Cars (in America) of 2012
Cars.com Under 20/Over 35 Shootout
More Automotive News