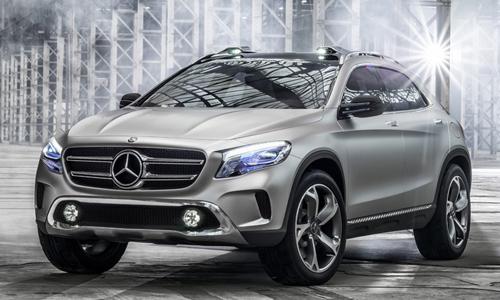 On April 20, the 2013 Shanghai motor show kicked off. As
The Detroit Free Press puts it
, the event served up a high-decibel dosage of fashion, sports and music (oh, and cars) to some 10,000 journalists. More than 100 automakers vied for attention in the world's largest car market, where 94% of consumers don't own a vehicle — and young people dominate the ranks of those who do.
Automakers introduced plenty of concept cars, including Ford's Escort reboot and two small SUV concepts: Mercedes-Benz's GLA-Class (pictured above) and BMW's X4. Check out some others that caught our eye: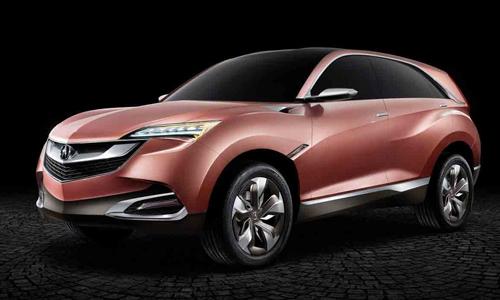 Acura Concept SUV-X
The SUV-X will become a smallish production crossover in China in about three years, according to Honda, Acura's parent company. It also marks Acura's first concept debut outside North America. The chiseled SUV-X wears more interesting lines than Acura's normal vehicles; if the taillight chevrons make it to other Honda/Acura products, they could signal a compelling evolution to those on Honda's CR-V.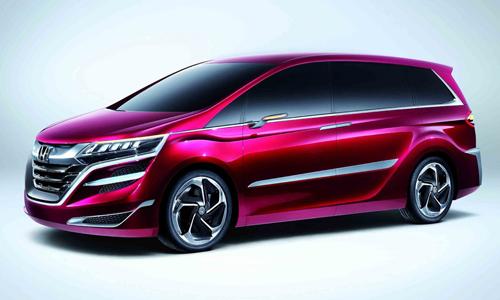 Honda Concept M
Honda's latest MPV — Multi-Purpose Vehicle, which we Yankees call a minivan — will become a production vehicle in China next year, the automaker says. Designed in Japan, the Concept M imposes a hodgepodge (a Hondapodge?) of grilles, meshwork, frames and lights up front. It's messier than a Best Buy two days after Thanksgiving. Mercifully, the side and rear are a little easier on the eyes.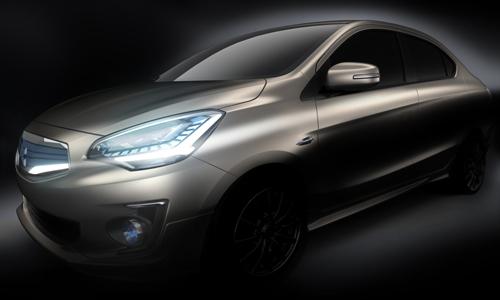 Mitsubishi Concept G4
Mitsubishi says the Concept G4 previews a new small sedan that will roll out globally; Autoblog calls it a thinly veiled Mirage sedan, which the drivetrain specs — a 1.2-liter engine and continuously variable automatic transmission — suggest. The Mirage is basic, and Mitsubishi says the G4 boasts a "brilliant-cut diamond motif" in the lights and grille. By "diamond," it appears that Mitsubishi meant "blue."

Volkswagen CrossBlue Coupe Concept
Whereas the CrossBlue concept unveiled at the 2013 Detroit auto show has three rows of seats and a diesel plug-in hybrid drivetrain, Volkswagen's CrossBlue coupe concept is about 4 inches shorter and lacks the third row. It has a plug-in, turbo V-6 that works with two electric motors to crank out 415 horsepower and hit 60 mph in well under 6 seconds. It holds enough charge for a purported EV range of 21 miles. Time will tell how much of this technology makes it to production.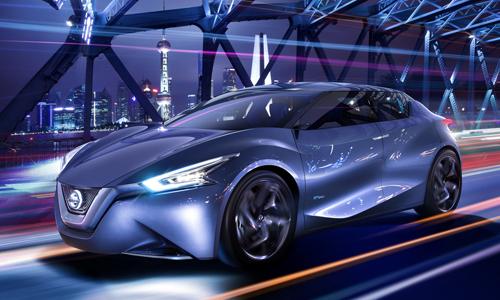 Nissan Friend-ME Concept
Aimed at China's young consumers, the Friend-ME targets China's "balinghou" generation — a group of some 240 million Chinese born in the 1980s during China's one-child policy, Nissan says. The Friend-ME concept is an urban runabout with seating for four.

Related
Mercedes-Benz GLA Concept at the 2013 Shanghai Motor Show
More Auto-Show Coverage
More Automotive News