March's Fastest- and Slowest-Selling Cars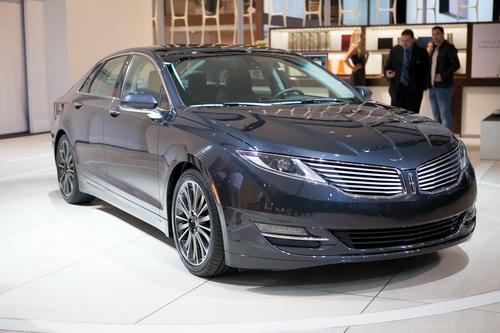 We won't have March sales results until later today, but the month's fastest- and slowest-selling cars depict that a couple automakers are catching a break. With a faster-charging option, more cargo space and a lower starting price, the 2013 Nissan Leaf landed a spot among March's fastest-selling cars — this after meeting less than half of Nissan's sales expectations in 2011 and 2012. In March, the all-electric hatchback averaged just seven days to sell. Leaf sales increased 13% through February, so we'll see if Nissan's little EV pulled off an automotive Florida Gulf Coast University last month — or if the faster pace drove few actual sales.
Meanwhile, the redesigned Lincoln MKZ, which was beleaguered by a slow ramp-up in dealer supply, also hit its stride. Lincoln dealers needed just 14 days on average to sell an MKZ. That beat rivals like the Lexus ES 350 (35 days, on average) and Acura TL (50 days). Other movers include the usual slate of redesigns, from the redesigned Subaru Forester to Toyota's fourth-generation RAV4. Flagship luxury SUVs had their day, too: Mercedes-Benz's GL-Class marked its sixth month on the list, and Land Rover's Range Rover flagship had its third.
Despite a cooler March versus last year's record warmth, SUVs represented a similar share of the month's fastest-selling cars. Nine of March's 17 fastest-selling cars were SUVs; that's about even with March 2012, when eight of 17 fast sellers were SUVs.
On the other side, the new
Chevrolet Malibu Eco
spent its sixth month among the slowest-selling cars; so did the
Acura ILX
in regular or hybrid form. Both cars averaged 150 days or more in March to sell. That's well past the month's 48-day average. March's selling period rose slightly over February 2013's 45 days; it's also up versus March 2012's 41-day average.
Stay tuned later today for March's top 10 best sellers.
March Movers
March Losers
Cars.com Picks
About the Lists
The Fastest- and Slowest-Selling Cars list reports the average number of days it takes to sell models from the day they arrive on the lot until the final paperwork is signed by a buyer. This is not a days-of-inventory list like you may find on other websites. We look at 2013 and a handful of 2014s now, calling the fastest sellers Movers and the slowest ones Losers.
For Movers, we only list vehicles that pass a certain threshold of sales in order to weed out limited editions, ultra-high-performance cars and others that might skew the numbers or otherwise inaccurately portray popularity. To highlight all slow sellers, losers have no such threshold.
Our Picks highlight cars that take a significant time before they're sold and might be overlooked by shoppers. Dealers could be more motivated to sell these cars.
Related
Top 10 Best-Selling Cars: February 2013
New Cars at the 2013 New York Auto Show
More Automotive News