Recall Alert: Approximately 215,000 Chrysler, Dodge, Jeep and Ram Vehicles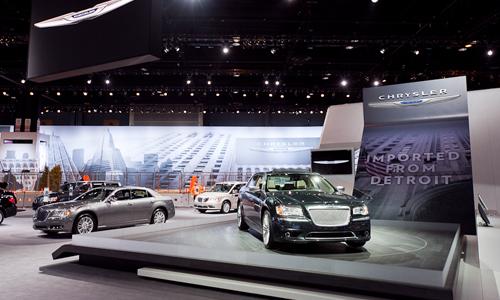 The Chrysler Group issued six separate recalls affecting around 215,000 vehicles in the U.S. According to the automaker, the following vehicles are affected:
61,400 model-year 2007-08 Dodge Nitro and Jeep Liberty SUVs. Chrysler has stated that it's recalling two-wheel-drive versions of these vehicles in order to brace a heat shield that can loosen and contact the driveshaft, causing wear and possible breakage over time. "Chrysler Group is unaware of any collisions or injuries associated with the condition," the automaker said in a statement.
6,600 model-year 2013 Ram 1500 pickup trucks. These vehicles may be equipped with a faulty parking brake cable. Chrysler says the affected trucks were manufactured between Dec. 17, 2012, and Jan. 22, 2013. "Further investigation revealed six field reports alleging insufficient parking brake function, but Chrysler Group is unaware of any related accidents or injuries," the automaker said in a statement.
Approximately 7,000 model-year 2013 Ram 2500 and 3500 heavy-duty pickups. These vehicles are equipped with a 6.7-liter diesel engine and an engine cover "found to have less heat resistance than intended," Chrysler reported. This could lead to a fire. The automaker stated that almost all affected trucks are in dealer inventory.
Approximately 119,000 model-year 2011 and 2012 Chrysler 300s, Dodge Chargers and Dodge Challengers. In the affected vehicles, which were manufactured between April 11 and Dec. 14, 2011, a faulty seat-mounted side airbag wiring harness activated a dash-mounted air bag warning light.
Approximately 20,500 model-year 2012 Jeep Compass and Patriot vehicles. In these vehicles, which were assembled between Oct. 18, 2011, and May 7, 2012, a faulty tube could restrict the flow of fuel, leading to a possible engine stall. "The campaign stems from a worldwide material shortage that forced a design change to the vehicles' fuel-tank transfer tubes. The shortage forced a material substitution," the automaker said in a statement. Chrysler is aware of one related accident, but no injuries were reported.
46 model-year 2013 Dodge Dart sedans. The affected vehicles were made with brake calipers that could compromise braking function, the automaker reported. "Chrysler Group is unaware of any injuries, accidents or customer complaints associated with the issue," it said in a statement.
For all six recalls, the automaker will notify owners and dealers will inspect and replace the affected parts for free. Owners can call Chrysler at 800-853-1403 for more information.
Related
More Chrysler News
More Recalls
More Safety News