2014 Chevrolet Malibu: First Look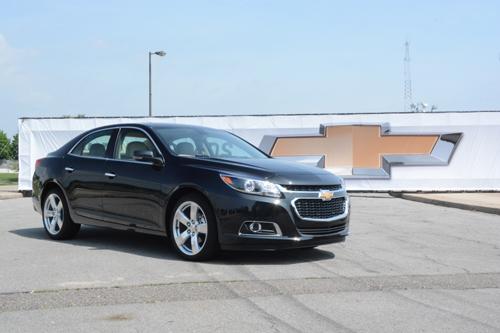 Competes with: Honda Accord, Ford Fusion, Toyota Camry, Nissan Altima
Looks like: More curves and chrome up front, same Camaro-like rear end
Drivetrain: standard 196-hp, 2.5-liter four-cylinder and six-speed automatic; optional turbo 2.0-liter and eAssist 2.4-liter
Hits dealerships: This fall
Chevrolet is pulling a Honda move with its midsize sedan; just one year after the Malibu's redesign it gets a refresh for 2014. The new Malibu gets a more athletic looking exterior and an updated standard engine.
Outside, the focus in front is on the grille; a wider, lower grille opening and more chrome highlight the changes. Out back, the sedan retains its much-maligned squared-off taillights.
The base engine for 2014 continues to be a 196-horsepower, 2.5-liter four-cylinder; a six-speed automatic is again standard. New on this powertrain is automatic stop-start functionality, similar to the Eco model, but expect fuel economy gains to be modest. GM estimates that the 2.5-liter should return 23/35 mpg city/highway for 2014; the 2.5-liter on model-year 2013 vehicles is EPA rated at 22/34 mpg and the Eco's eAssist engine at 25/37 mpg.
GM spokesperson Chad Lyons confirmed to Cars.com that the Eco model with eAssist, which pairs a 2.4-liter four-cylinder gasoline engine with a lithium-ion battery-powered electric motor, will again be available. For 2014, the Malibu's optional turbo 2.0-liter makes nearly 14% more torque than last year's version.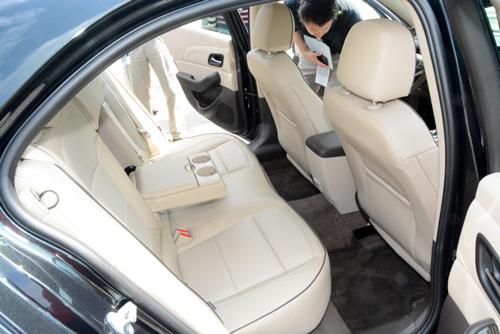 Chevy says the sedan is roomier, but the overall dimensions are unchanged. Rather, rear knee room has improved by 1.25 inches thanks to a new seat design. Chevy says a new front seatback shape improves rear room, and new cushion material makes the seats more comfy. The center console design also has been tweaked to include a longer armrest and more storage. Other new-for-2014 features include the side blind zone alert and rear cross-traffic alert safety systems.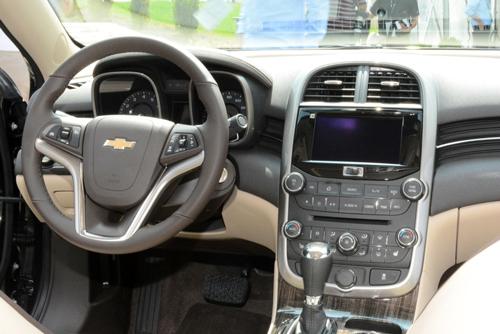 The 2014 Chevrolet Malibu goes on sale this fall, and the sedan could use a sales boost. Despite increasing incentives, which hit as high as $2,000 in May on the 2013 Malibu, sales have faltered. Through the first four months of the year, GM sold just 70,913 Malibus. By contrast, the Ford Fusion, Honda Accord, Nissan Altima and Toyota Camry have all eclipsed 100,000 sales — and none have Malibu-like incentives.
GM wouldn't comment on pricing for the 2014 model. Check out more photos below.
Editor's note: This post has been updated to reflect the correct number of available engines.
Related
Research the Chevrolet Malibu
2013 Chevrolet Malibu at the 2011 New York Auto Show
More Chevrolet News on Cars.com