NHTSA: Help Kick-Start Motorcycle Safety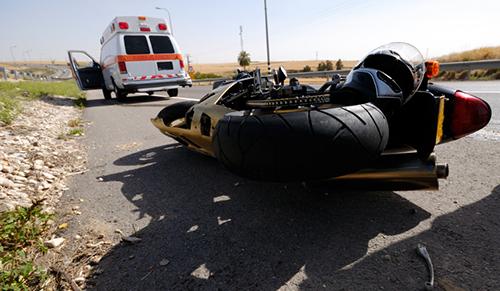 The National Highway Traffic Safety Administration is urging drivers of four-wheel vehicles to look out for their two-wheel neighbors. May is Motorcycle Safety Awareness Month; statistics show motorcycle deaths have increased nearly every year for the past 14 years, according to NHTSA.
In 2011, 4,612 motorcyclists died on U.S. roadways, a 2% increase from 2010; that's despite historic declines in automobile fatalities. Moreover, motorcycle deaths comprised 14% of total highway deaths despite representing only 3% of the nation's vehicles.
Just a couple of safety tips for motorcyclists could greatly reduce their risk: Wear a helmet, and don't drink and drive. Head injury is the leading cause of death in motorcycle accidents, and helmets are estimated to be 37% effective in preventing fatal motorcycle injuries. Meanwhile, 42% of single-vehicle motorcycle deaths in 2011 were attributed to riders with blood-alcohol concentration of .08 or greater — the highest percentage of any type of driver. Motorcyclists can also protect themselves by obeying traffic laws, wearing bright colors and reflective tape, avoiding riding in poor weather, combining hand signals with turn signals to draw more attention and positioning themselves in lanes to maximize their visibility to other drivers.
Likewise, NHTSA recommends the following tips for automobile drivers sharing the road with motorcyclists:
Avoid distracted driving
Allow motorcyclists the full lane width
Always signal before changing lanes
Check for motorcyclists in blind spots
Keep in mind that motorcyclists often forget to turn off non-self-canceling turn signals, so allow adequate time to determine their intentions
Remember that motorcyclists may suddenly need to change speed or adjust position to avoid a pothole, slippery surface or other road hazard
Allow more following distance &mdsash; 3 or 4 seconds worth — as motorcycles are able to stop quicker than cars
Related

Road Deaths Declining
Old and New Motorcycle Riders Weigh In on Can-Am Spyder
More Safety News on Cars.com