Recall Alert: 38,197 Chevrolet, Buick Hybrids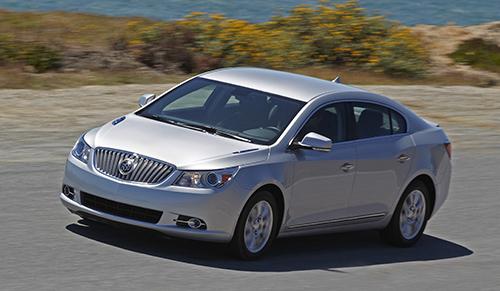 GM is recalling 38,197 model-year 2012-13 Chevrolet and Buick eAssist light hybrid cars due to a problem with circuit boards in the trunk that could cause a fire, according to the Los Angeles Times.
Affected vehicles include Chevrolet Malibu Eco, Buick LaCrosse and Buick Regal sedans. Circuit boards in the trunk could overheat, causing the cars' 12-volt battery to drain and one of several indicator lights to turn on. If owners ignore the warning lights, the engine could stall and a fire could occur in the trunk, the newspaper reported. The issue is not related to the lithium-ion battery that is part of the eAssist hybrid system.
Owners will be notified "soon," according to the newspaper, though no specific time frame was given. Owners of Malibu Ecos, Buick LaCrosses and Buick Regals who notice any kind of warning light are encouraged to take their car to a dealer immediately. For more info, owners can call the National Highway Traffic Safety Administration's vehicle safety hotline at 888-327-4236 or go to www.safercar.gov.
Related
GM recalls more than 38,000 Chevy, Buick hybrids due to fire risk
(Los Angeles Times)
Read About Other Recalls
More Safety News on Cars.com