2013 Buick Encore: Family Checklist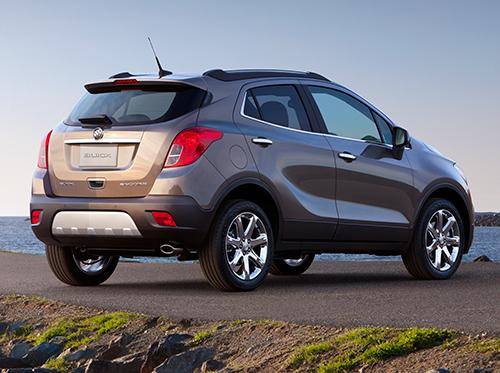 The all-new 2013 Buick Encore is small. It's really small, and it's a challenge for almost any family to embrace it. Buick's three-row Enclave is for larger families, but I was interested to see whether the Encore, a subcompact crossover, could handle my family of four's daily life despite its size.
The Encore surprised me at first and seemed to tolerate family activity fairly well as long as rear-facing child-safety seats weren't part of the equation.
Any rear-facing safety seat will encroach on front passenger comfort. The rear bench is pretty narrow for car-seat bases, and the two sets of lower Latch anchors are wedged between stiff seat cushions. The Encore also does well if you don't have tall, gangly kids in the backseat or tall passengers in the front.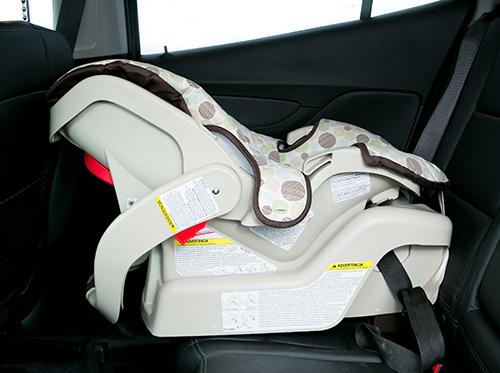 This subcompact crossover works well for families who don't have kids with lots of gear or use a stroller larger than an umbrella stroller. The 18.8-cubic-foot cargo space works well for containing one or two small errands, but make sure those errands are done without anything else in the cargo area or leave your rear passengers at home so you can fold the 60/40-split backseat for its full 48.4-cubic-foot capacity. Clearly, as my test drive continued, I realized that the Encore only handled family duty when we weren't running errands or going to activities. My daughter's lacrosse stick and two camping chairs in the cargo area would cancel a grocery trip involving more than two reusable bags.
There aren't a lot of usable storage spaces. There's a dual glove box, but the top compartment is shallow. In the rear doors, there are bottleholders and small cubbies that could hold a small book or gadget, but that's about it.
When I wasn't concerned about hauling kids and cargo, getting from one place to another in the Encore was fun in the city. This five-seater has a turbocharged 1.4-liter four-cylinder engine that's got some kick to it. But I had to plan a little when merging or passing on the highway.
The interior is well-appointed with standard leather seats in my top-line test car. The center stack has a ton of buttons; it made me think the Encore could go into orbit if I could just find the right one to push. Similarly, there are plenty of features to make a driver happy such as heated front seats and a heated tilt/telescoping steering wheel. A navigation system is available for $795, but I found its display to be annoying at times, particularly when using satellite radio. Each station has a distracting wallpaper displayed on the screen. I'd have to remedy that were the Encore my own.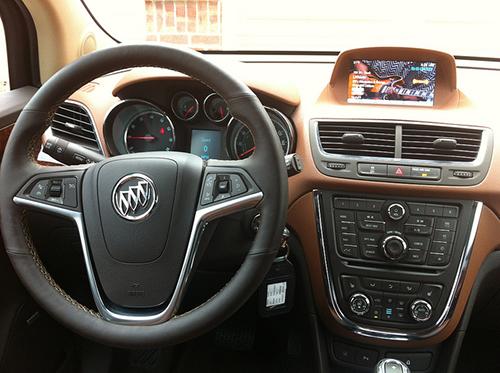 If you have a very small family with very small amounts of gear, the Encore can work for you. For the rest of us, the meaning of Encore would apply more literally. More! More!
Related
2013 Buick Encore: Mother-in-Law Mobile
2013 Buick Encore Expert Review
More Family News