2013 Toyota Camry SE: Test Car Gallery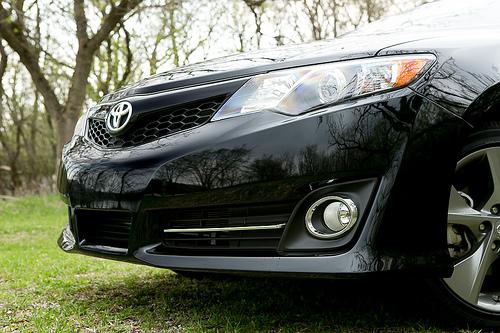 How sporty can a typically ho-hum midsize sedan get? Toyota tried to amp things up with the SE version of the
Camry
, but Cars.com reviewer David Thomas says the trim level only highlights the car's flaws.
Camry SE versions wear unique bodywork including racier bumpers and a different grille. Under the hood is a powerful, smooth 3.5-liter V-6, replacing the standard 178-horsepower four-cylinder. Poor fuel economy and compromised ride comfort from its sport-tuned suspension are big negatives.
Four-cylinder-powered base L models start at $23,030; topline V-6-powered XLE models start at $31,260. Thomas' test SE started at $27,260 but topped out at $32,090 after extras like a backup camera, navigation with HD radio, blind spot warning system, leather seats and a moonroof. All prices include a $795 destination fee.
Click here for the full review and check out the photos below by Cars.com photographer Evan Sears.
Related
Research the 2013 Toyota Camry
More Toyota News
More Photo Galleries