Chrysler Says Jeep Cherokee Launch on Track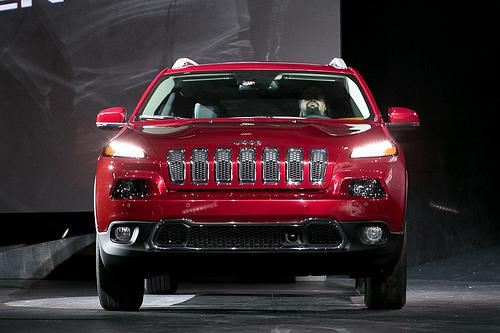 Citing union officials and company sources, Automotive News reported this morning (subscription required) that Chrysler would delay the launch of the 2014 Jeep Cherokee by two to three months as it tweaks the assembly process at its Toledo, Ohio, assembly plant. (Jeep, like Dodge and Ram, is a Chrysler subsidiary.)
Sources told the newspaper that issues with fit and finish and final tweaks to the Cherokee's advanced nine-speed automatic transmission would delay the SUV's arrival to a September-to-November time frame. That was from an original third-quarter July-to-September time frame.
Chrysler took issue.
The story "is absolutely not true," manufacturing spokeswoman Jodi Tinson told us. "We have started production. We are currently building vehicles, and we have said [that] all along."
The issue seems to concern how you define the third quarter. Production (but not sales) were to begin in May. Chrysler delayed that to June, citing final tweaks common to new-vehicle launches, but maintained sales would begin this fall. Sales chief Reid Bigland told reporters the Cherokee would "start contributing to our sales" in September, October and November.
September overlaps the third quarter, which is when Chrysler originally planned the Cherokee launch. And that signals no delay, Tinson pointed out.
"The fact of the matter is when customers can order vehicles and when vehicles will be in showrooms has never changed," she said. "It's third quarter, so July-August-September. … It could be July 1; it could be Sept. 30. But we're still within the third quarter."
Related
2014 Jeep Cherokee: Up Close
2014 Jeep Cherokee Starts at $23,990
More Jeep News