Chrysler Says Jeeps are Safe; NHTSA Wants Recall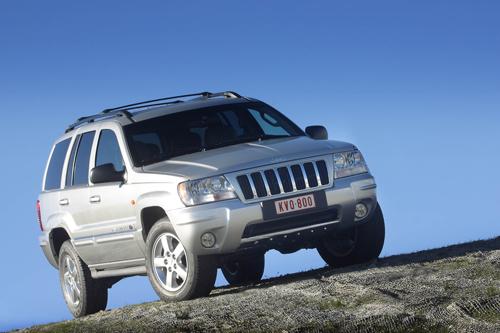 While unfortunate,
vehicle recalls are pretty common
; what isn't is when an automaker refuses to comply. After investigating a potential fuel system problem in model-year 1993-2004 Jeep Grand Cherokee and 2002-2007 Jeep Liberty models, the National Highway Traffic Safety Administration wants Chrysler to recall 2.7 million vehicles. The automaker said no.
According to USA Today, NHTSA sent Chrysler a letter ordering the recall of the affected vehicles to fix a problem that could lead to a fire in a rear-end crash. Chrysler said it has been working with NHTSA on this issue since 2010 and disagrees with the agency's conclusion; it's standing by the safety of the vehicles.
"These vehicles met and exceeded all applicable requirements of the Federal Motor Vehicle Safety Standards, including FMVSS 301, pertaining to fuel-system integrity," the automaker said in a statement.
Chrysler says its tests show that the problem occurs less than once for every million years of vehicle operation and argues that NHTSA's analysis of the problem is incomplete. It will, however, continue working with NHTSA to resolve this issue.
"The safety of drivers and passengers has long been the first priority for Chrysler brands and that commitment remains steadfast," Sergio Marchionne, chairman and CEO of Chrysler Group LLC, said in a statement.
Owners with questions can call Chrysler Group's customer care line at 800-334-9200.
Related
Chrysler tells feds 'no' on Jeep recall demand (USA Today)
More Recalls
More Safety News