GM Expands Remote-Start App to 2014 Lineup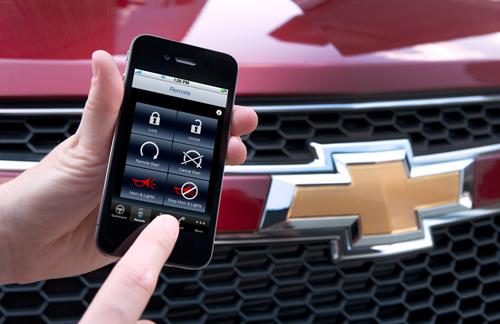 Vehicles with remote start are becoming more common; GM just announced it's making the feature standard across its lineup.
Through the OnStar RemoteLink Mobile App, owners of OnStar-equipped 2014 Chevrolet, Buick, GMC and Cadillac vehicles will be able to remotely unlock their doors and activate the horn, lights and remote start functionality on factory-equipped vehicles.
The free smartphone app is available to customers even if they haven't activated their OnStar system. After the customer takes delivery of the vehicle, they can download the app; GM says the service is free for five years from the delivery date.
The automaker debuted its RemoteLink Mobile App for the Chevy Volt in 2010, with other vehicles following. GM says it's been downloaded more than 1.5 million times and has more than 320,000 regular users.
"We know our customers value remote services. GM owners request remote door unlock assistance through OnStar more than 60,000 times each month, so it makes sense for us to offer RemoteLink Key Fob Services to enable customers to lock, unlock or start their vehicle from anywhere they have a wireless or cellular connection," Mary Chan, president GM Global Connected Consumer, said in a statement.
Related
OnStar Gets Emergency Medical Accreditation
More Gadget News
More GM News