Recall Alert: 2010-12 Jeep Patriot, Compass and 2012-13 Wrangler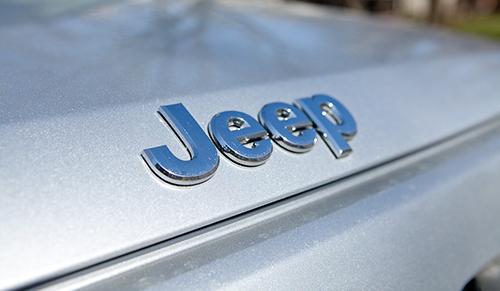 Chrysler is voluntarily recalling a combined 435,400 Jeep vehicles in two separate actions, the automaker announced today.
The larger of the two recalls affects 254,000 model-year 2010-12 Jeep Patriot and Compass SUVs, and it's due to a problem with the occupant-restraint system that could malfunction during slow-developing rollover crashes. The other recall affects an estimated 181,000 model-year 2012-13 Jeep Wrangler SUVs and is due to a problem with the transmission oil cooler line that could cause premature wear.
No accidents, injuries or complaints have resulted from the problems in either recall, Chrysler said in a statement. These two latest recalls are unrelated to an issue earlier this week in which the automaker refused to comply with a NHTSA recommendation that it recall 2.7 million model-year 1993-2004 Jeep Grand Cherokee and 2002-07 Liberty SUVs due to a potential fuel-system problem that could lead to fire in a rear-end crash.
In the first recall, affected vehicles in the Patriot and Compass recall are equipped with sensor-activated restraint systems that deploy when a rollover appears imminent, Chrysler said in a statement. In a slow-developing rollover crash, seat belt pretensioners and side curtain airbags may not function properly.
Chrysler said it will notify affected Patriot and Compass owners directly, and dealers will upgrade the software that controls the restraint system for free.
The Wrangler recall pertains to a power-steering component that may rub against the transmission oil cooler line, causing premature wear that could compromise transmission function. Chrysler said it discovered the problem during routine testing.
The automaker said it will notify Wrangler owners directly and that repair will be made for free. If the transmission oil cooler line shows signs of damage, the line will be replaced; if no damage is evident, the line will be fitted with a protective sleeve as a precaution.
Owners affected by either recall may call the automaker at 800-853-1403 or the National Highway Traffic Safety Administration's vehicle-safety hotline at 888-327-4236, or go to www.safercar.gov, for more info.
Related

Chrysler Says Jeeps are Safe; NHTSA Wants Recall
Recall Alert: More Than 300,000 Jeep and Ram Vehicles
Check out Other Recalls on Cars.com