Recall Alert: 420,000 Ford Sedans, SUVs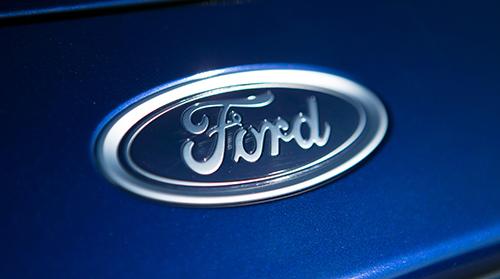 Ford is recalling more than 420,000 model-year 2013 sedans and SUVs to check for fuel-tank leaks that could result in a fire; affected models include the 2013 Ford Fusion, Flex, Explorer, Taurus and Police Interceptor sedans and SUVs, as well as the 2013 Lincoln MKZ, MKS and MKT. In addition, Ford also announced two more separate recalls to address problems with engine-block heater cords in 500 model-year 2013 Lincoln MKZ sedans and steering gears in a small number of 2013 Ford Fusion sedans.
In the largest of the recalls, as of March 31, Ford had received 600 consumer complaints pertaining to potential leaks in the vehicles' fuel-delivery module, which could result in a fire. Ford said there had been no reports of fires or injuries as a result of the leaks.
"The condition could result in customers detecting an odor of fuel, or in some cases, observe evidence of a fuel leak on the ground," said Kelli Felker, Ford safety communications manager, in a statement. "While a fuel leak in the presence of an ignition source may result in a fire, there have been no reports of fires. We are not aware of any accidents or injuries attributed to this condition."
Ford said it has a limited supply of new fuel-delivery modules, so some owners won't be notified about replacement parts until September, according to Reuters.
A separate recall was announced for about 500 2013 Lincoln MKZ sedans with engine-block heaters; the cords on the heaters could crack and expose the wiring. Moreover, a third recall was announced for 23 model-year 2013 Ford Fusion sedans to fix steering gears that lack an internal retaining clip, increasing the risk of a crash. In both of these recalls, Ford said dealers would make the necessary repairs for free this month.
For more information, owners can call Ford at 800-392-3673 or the National Highway Traffic Safety Administration's vehicle-safety hotline at 888-327-4236, or go to www.safercar.gov.
Related
Recall Alert: 3,037 Ford and Lincoln Sedans and SUVs
More Safety News on Cars.com
Check Out Other Recalls