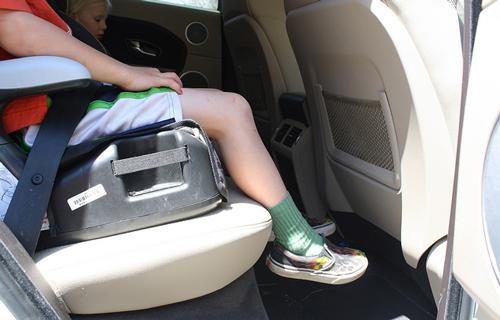 After a lifetime of trying to fit in, I now want to stand out in the crowd. Thankfully, bold vehicles like the 2013 Land Rover Range Rover Evoque help me do that. This crossover looks like an Angry Bird on wheels, and it has more power and punch than any bird I've ever seen, angry or not.
The 2013 Evoque handles beautifully, has unique looks and includes plenty of features that make me happy whether I'm in mom mode or me mode.
Just because it's the runt of the Land Rover litter doesn't mean the Evoque lost out on any of the features that make the brand so coveted. It has a 240-horsepower, turbocharged 2.0-liter four-cylinder engine that's matched to a smooth six-speed automatic transmission.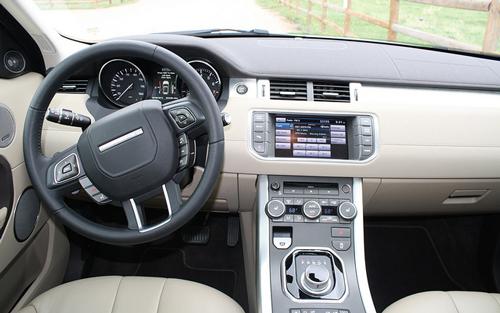 The interior doesn't disappoint, either. This five-seater's cabin is filled with soft materials and comfortable seating. And it has plenty of standard upscale features such as dual-zone automatic climate control and a power liftgate. One might even argue that this runt has one-upped its siblings with its starting price of $42,040, including an $895 destination charge, for the new-for-2013 Pure base trim that I tested.
Of course, my test car was tricked out with a few optional packages that brought the car's price to just over $50,000. These packages added things like keyless entry and a heated steering wheel, but my favorite addition had to be the rubber floormats and cargo mat. Rubber mats may not sound sexy to you, but if you're the parent of a boy, you'll get it.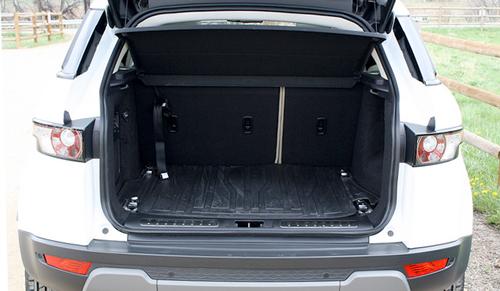 While test-driving the Evoque, my 6-year-old son found his way to a lake's edge and despite my warnings, walked out onto the swampy perimeter. He started to sink and was up to his thighs when he was pulled him out. Mud was everywhere. Thankfully, all I had to do was strip him down in the parking lot, put his mud-caked boots and clothes on the cargo area's rubber mat and race home. Once home, I removed the rubber mat and simply hosed it and all the items down. I've never been more grateful for an optional feature. At 20.3 cubic feet, the narrow cargo area is plenty big for smaller families, though those with large strollers will want to check that they'll fit.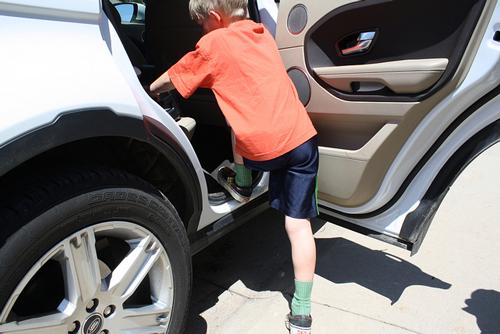 All of my children (ages 3, 4 and 6) were able to climb in and out of the Evoque on their own, though my girls, younger and smaller than their brother, had to put extra effort in to accomplishing this. The doors were a bit tougher for everyone to conquer without help. May I forever remember my 4-year-old on her tippy-toes, tugging at the Evoque's door handle — back-and-forth like a feisty pendulum. She eventually got it with my help.
The backseat is only big enough for two child-safety seats, which makes this a tough sell for families of five, but smaller families will adore the easy-to-use Latch anchors and sturdy seat belt buckles. Upon first sitting in the Evoque, my 4-year-old exclaimed, "These seat belts are so easy to use!" If that's not a ringing endorsement, I don't know what is.
Related
Research the 2013 Land Rover Range Rover Evoque
Read the 2013 Land Rover Range Rover Evoque Expert Review
More Family News