Cars.com Reviews the 2013 Ford Edge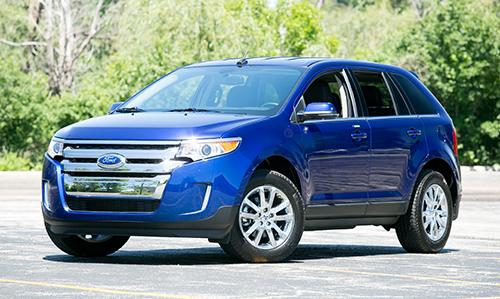 The Ford Edge was competitive in the midsize crossover class after its 2011 redesign, and while it has held up in some areas, others need work. Cars.com reviewer Aaron D. Bragman says that, as a family-hauler, the 2013 Edge continues doing its dutiful best with a standard 3.5-liter V-6 providing smooth, serviceable acceleration from stops or while passing — if not much fun through curves. Although some interior features are quite upscale, it lacks in areas like seat comfort — and let's just say we look forward to that promised MyFord Touch overhaul and leave it at that.
Click here to read how the Edge fared against several competitors in Cars.com's $38,000 Midsize SUV Challenge.
2013 Ford Edge Review