Cars.com Reviews the 2013 Nissan Murano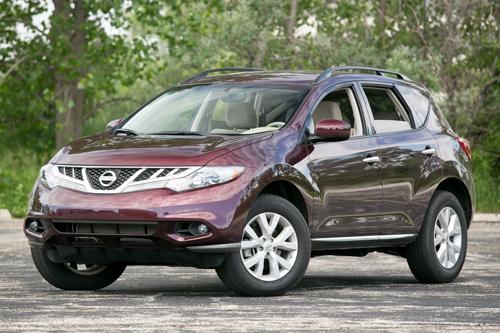 Nissan's midsize crossover has a comfortable ride and a quality interior, but time is catching up with it, says Cars.com reviewer Joe Bruzek. The Murano just isn't competitive anymore. After five stagnant years, plenty of other contenders in the midsize crossover class offer higher fuel economy, more comfort and convenience innovations, and better value.
Click here to read how the Murano fared against several competitors in Cars.com's $38,000 Midsize SUV Challenge.