Family Road Trip: By the Numbers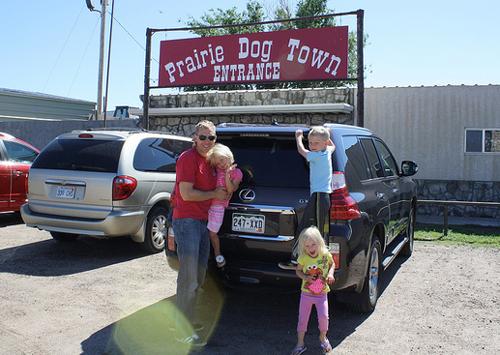 Summer often means lazy days, lots of pool time and family road trips. My husband and I recently packed up our three kids — ages 3, 4 and 6 — and traveled from Colorado to southeastern Missouri for a family reunion, and we managed to hit a bunch of hot spots along the way.
Of course, a five-day road trip spanning more than 2,000 miles of Middle America with three small children in tow inspired awe, incredulity and downright snobbery from people. "You're driving? Why aren't you flying? Do you know how long that will take?!"
However, it was important that we attend this reunion in Doniphan, Mo., for my dad's side of the family. My dad was diagnosed with cancer late last year and has been through a lot. He's doing really well now, but I wanted to attend his family reunion because I knew it meant something to him.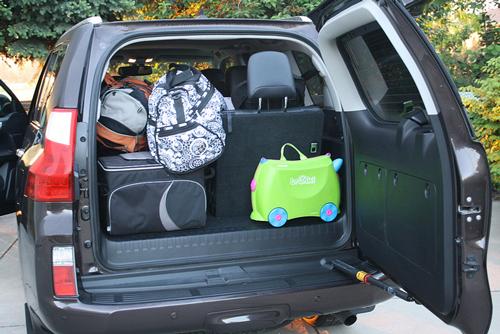 Nothing deterred us from our road trip — not even a last-minute itinerary change that involved dropping my husband at the Kansas City International Airport on our drive home so he could fly to South Korea for work. Even my dad was skeptical, especially since he agreed to change his plans and drive home with me and the kids so I'd have another adult in the car with me after K.C.
Throughout the trip, I kept track of our road trip's key components. I'm sure my findings will sound familiar to some and hopefully won't deter others from embarking on their own summer road trip.
Road Trip
Car driven: 2013 Lexus GX 460
Miles traveled: 2,038
Google Maps estimated drive time (one way): 14 hours, 20 minutes
Actual drive time: 16 hours, 30 minutes
States traversed: Colorado, Kansas and Missouri
Children along for the ride: 3
Ages of children: 3, 4 and 6
Number of times children asked "How much longer?": 29
Average parental answer to that question: "About 30 more minutes."
Number of times "30 more minutes" was the whole truth: 1
Hotels slept in: 3
Best in-car amenities: CD player, tri-zone climate control and adaptive cruise control
Number of fights that broke out among children: 3
Movies watched: 1
Shows watched: 8
iPads lost: 1
Roald Dahl audio books listened to: 3
Cost for our family to enter Prairie Dog Town in Oakley, Kan.: $30.16
Number of five-legged steers seen: 1
Laughs had at Prairie Dog Town: 999 — the kids went wild for this place!
Number of surprised parents by the success of Prairie Dog Town: 2
Number of ice-cream stops before Grandpa rode with us: 0
Number of ice-cream stops once Grandpa got in the car: 3
Naps taken by children: 5
Naps taken by adult males in car: 3
Nicest state traveler information center: Goodland, Kan.
Fuel stops: 5
Total spent on fuel: $345.11
Total gallons of gas used: 112.22
Observed fuel economy: 18.16 mpg
Average price per gallon of premium gasoline: $3.86
Playground stops: 3
Potty stops: 10
Number of times we did not make it to a potty stop in time: 4
Cost to clean car after trip: $23.95
Times I wanted to flee the car: 0 (really, none at all)
The chance to cruise the heartland and explore places we'd never otherwise see was too good a travel challenge for this adventurous family to pass up. It turned out to be one of the best vacations we've ever taken.
Related
Tips to Stay Safe on Fourth of July Road Trips
Top 10 Road Trip Tips
More Family News