June's Fastest- and Slowest-Selling Cars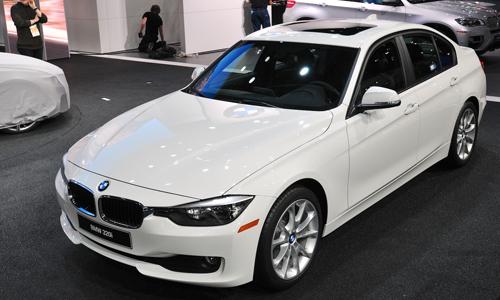 June sales soared to the highest rate since 2007 as Detroit automakers piled on the deliveries, but foreign-based companies still had the balance of fastest-selling cars. Detroit automakers built just five of the 17 fastest sellers in June — a list long on SUVs and pickups, which accounted for more than two-thirds of its cars.
The redesigned Acura MDX, which hit dealerships June 20, rocketed to the top of the list. It took just five days to turn. So did the 2014 Ford Explorer and Escape, despite few changes for 2014 to the popular SUVs. Further down the list, perennial fast-sellers from Audi (the Q5 and Q7) ranked alongside new regulars like the Mercedes-Benz GL-Class and Hyundai Santa Fe.
BMW's gambit on an entry-level 3 Series appears to have paid off: The new 320i averaged just 14 days to sell. The sport sedan, which has similar equipment to last year's 328i but 60 fewer horsepower in exchange for a starting price that's $2,320 lower, including destination, accounts for 11% of all new 2013 3 Series inventory on Cars.com. It went on sale last spring — and each car stayed on dealer lots about as long as "Pacific Rim" appears likely to stay in theaters.
That's well below the month's overall average of 59 days to sell, which tracks near May 2013's 56 days. It's a bit slower than June 2012's 53 days.
Some slow-moving redesigns fall below that average. Hyundai's full-size Azera sedan, redesigned for 2013, averaged 82 days in June to sell. Ditto the redesigned Acura RDX and all-new Cadillac ATS, which sat on dealer lots an average of 87 days and 90 days, respectively. Sales results, however, were mixed: The ATS was Cadillac's second-best-selling model for the month, and RDX sales rose 30.2%. Only the Azera fell, with sales at a trickle — just 813 cars for the month, or one-eighth as many as the rival Toyota Avalon.
Here are June 2013's fastest- and slowest-selling cars:
June Movers
June Losers
Cars.com Picks
About the Lists
The Fastest- and Slowest-Selling Cars list reports the average number of days it takes to sell models from the day they arrive on the lot until the final paperwork is signed by a buyer. This is not a days-of-inventory list like you may find on other websites. We look at 2013 and a number of 2014s now, calling the fastest sellers Movers and the slowest ones Losers.
For Movers, we only list vehicles that pass a certain threshold of sales in order to weed out limited editions, ultra-high-performance cars and others that might skew the numbers or otherwise inaccurately portray popularity. To highlight all slow sellers, losers have no such threshold.
Our Picks highlight cars that take a significant time before they're sold and might be overlooked by shoppers. Dealers could be more motivated to sell these cars.
Related
May's Fastest- and Slowest-Selling Cars
Top 10 Best-Selling Cars: June 2013
More Automotive News