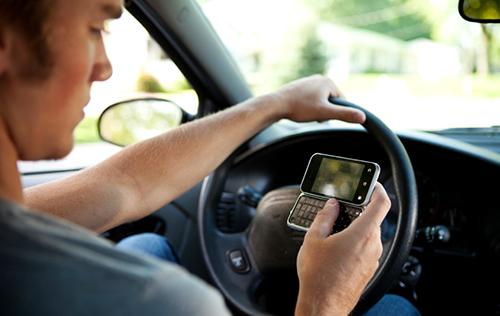 If the first step in solving a problem is acknowledging there is one, the U.S. has made strides in addressing the deadly issue of distracted driving. According to a new report from the Governors Highway Safety Association, a nonprofit association representing U.S. highway-safety offices, states have made significant improvements in enacting and enforcing distracted-driving laws, collecting data and educating the public.
All 50 states and the District of Columbia participated in GHSA's "2013 Distracted Driving: Survey of the States" study and results show that since the previous study in 2010, the number of states identifying distracted driving as a priority issue increased by 28 to 39, a 43% spike. Jonathan Adkins, GHSA deputy executive director, indicated that while knowing may be half the battle, the second half might be an uphill one, as 50% of adults now own smartphones, according to GHSA. "States face major obstacles including a lack of funding for enforcement, media and education," he said in a statement. "That, coupled with the motoring public's unwillingness to put down their phones, despite disapproving of and recognizing the danger of this behavior, makes for a challenging landscape."
Other findings of the 2013 study are:
Forty-seven states and the District of Columbia now have laws prohibiting various forms of distracted driving, with 41 now banning texting compared with 28 three years earlier.
Police in nearly every state are actively enforcing distracted-driving laws through routine patrols and public-awareness efforts.
Statewide education efforts have increased by 26%, with the vast majority using social media; the use of channels such as Twitter, YouTube and Facebook has increased by 125%.
More states are targeting teens with educational materials, as they are both at greatest risk for crashes and the strongest adopters of new technology.
States are making more targeted outreach efforts, asking employers to educate their workforce.
Four more states now collect distracted-driving data via police crash reports than in 2010, with 47 states and the District of Columbia now doing so.
Related

NHTSA Sees No Decline in Distracted Driving

Kids Cause 12% of Driver Distraction, Study Finds
More Safety News on Cars.com