Porsche Panamera Sees Biggest July Price Drop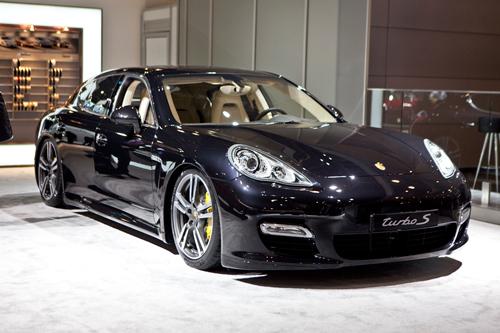 Late-model used-car prices recovered slightly in July following the biggest monthly decline of the year in June. The average price of 2010 to 2012 used cars listed on Cars.com advanced a mere $24 to $22,178 in July.
Like last month, the percentage change in prices was tightly grouped. The Porsche Panamera's 3% price drop led all late-model used cars, but the rest of the models in the top 10 saw a 2% decline. All of the models in the top 10 biggest increases category saw a 1% price gain, the first time that's happened since we've been tracking used-car price swings.
With its considerably higher average listing price than the other cars in the top 10, the Panamera also registered the biggest dollar drop; its asking price sank more than $2,500 to $78,690. The next-closest model was the GMC Sierra 2500 heavy-duty pickup truck with an average price of $38,871 — nearly $700 less than the month before.
BMW led the way in July on the price increase front, as two versions of its 5 Series midsize luxury sedan — the 535i and 528i — saw the biggest dollar gains of $419 and $341, respectively.
The charts below detail the top 10 used cars from the 2010 to 2012 model years with the biggest price drops — as well as the 10 with the biggest increases. To be eligible for the lists, a model had to have 500 cars in Cars.com's national inventory.

Source: Cars.com used-car listings, 2010 to 2012 model years
Related
Research the Porsche Panamera
Used-Car Prices Could Fall Over Next 12 Months
Read More Automotive News