Recall Alert: 51,477 Ram Pickup Trucks and Jeep Grand Cherokee SUVs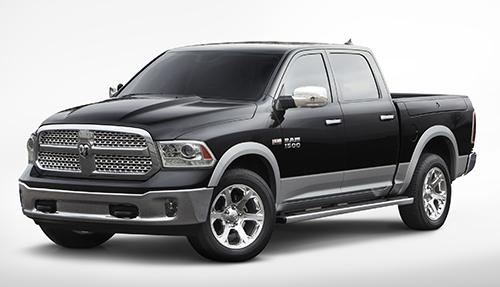 Chrysler is recalling 51,477 Ram pickup trucks and Jeep Grand Cherokee SUVs in three separate actions for varied problems with the vehicles, according to the National Highway Traffic Safety Administration.
The largest of the recalls covers 45,961 model-year 2013 Ram 1500 pickup trucks equipped with four-wheel drive; a software issue with the electronic stability system could cause the feature to be disabled when the truck is started. Affected trucks were manufactured between June 26, 2012, and Feb. 5, 2013. Disabling the system may result in loss of directional control, increasing the risk of a crash.
In addition, Chrysler is recalling 4,458 model-year 2014 Jeep Grand Cherokee SUVs due to a problem with the exterior lighting system that could cause the parking lights to malfunction. Affected vehicles were manufactured between Jan. 14 and March 20, and are equipped with premium headlamps; the recall does not affect the SRT trim. When switching between daytime-running lights and parking lights, electrical spikes may cause the parking lights to turn off; without properly functioning parking lights, the SUV may not be as visible to other drivers, increasing the risk of a crash.
The third recall covers 1,058 model-year 2013 Ram 4500 and 5500 pickup trucks that may have an incorrect bolt attaching the track bar to the frame. Affected vehicles were manufactured from Jan. 22 through March 8. The incorrect attaching bolt may break or fall out, resulting in the truck suddenly pulling to one side and increasing the risk of a crash.
Chrysler will begin notifying owners of vehicles affected in all three recalls in August, and dealers will correct the vehicles' respective problems for free. Owners can call the automaker at 800-247-9753 or the NHTSA's vehicle-safety hotline at 888-327-4236, or go to www.safercar.gov, for more info.
Related
Chrysler to Fix Jeeps
Recall Alert: 712,000 Chrysler Vehicles
Check Out Other Recalls on Cars.com