Teens Fare Worst in July 4 Traffic Fatalities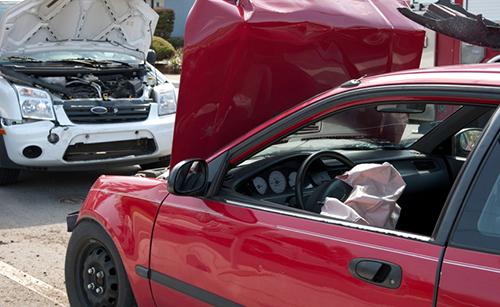 For at least the past decade, the traditionally alcohol-heavy New Year's Day has been rivaled as the deadliest one on the road by one other national celebration: Independence Day. The Fourth of July averages between 140 and 150 fatal crashes, compared with a daily average of about 114, according to the Insurance Institute for Highway Safety.
July 4 is also the deadliest day on the nation's roads for teens. "The Institute predicts that on what is the deadliest day for teen motorists all year, 10% of the predicted fatalities will be young adults ages 13 to 19," according to nonprofit advocacy group the Traffic Safety Coalition.
Red-light running is the leading cause of urban crashes, which in 2009 killed 676 people and injured 113,000, about half of whom were pedestrians, bicyclists and passengers. The Traffic Safety Coalition urges motorists to obey basic traffic-safety rules, including stopping at all red lights, obeying posted speed limits, watching and stopping for pedestrians and cyclists, never drinking and driving, and avoiding distracted driving.
Fourth of July dangers exist not just on the highway, but potentially in your own driveway. Fallout from nearby fireworks displays can cause significant damage to parked cars.
A particularly costly series of events culminated 20 years ago this July 4 when, according to a Chicago Tribune report, a car dealership in the Chicago suburb of Barrington, sustained $14,000 worth of damage to vehicles on its lot. More than 30 Dodge Caravans and Dakota pickups were damaged by falling embers and debris from the village-sponsored Independence Day fireworks spectacle. It was the third year in a row for the problem, but not the most expensive; the previous year damage was estimated at $60,000. The dealership was compensated in full through insurance settlements.
Cars.com editor Joe Bruzek suffered his own Fourth of July car casualty when a firecracker exploded on the hood of his 1998 Pontiac Trans Am. He wound up having to replace the hood entirely, but held on to the old one as a memento.
"The resulting damage left a scorched scar roughly 3 by 5 inches on the hood," Bruzek said. "Even after multiple machine polishes by a detailer, the discoloration damage was permanent."
Related
Car Dealers Fume After Fireworks
(Chicago Tribune)
Fourth of July Marks the Day with Most Vehicle Deaths
More Safety News on Cars.com