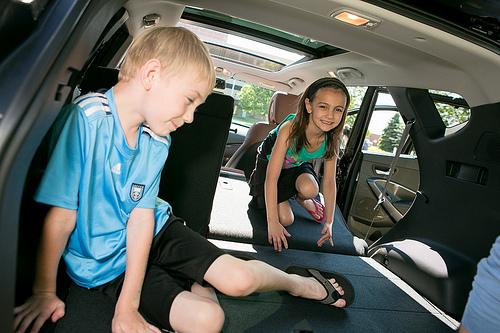 Any of the six vehicles we tested for the $38,000 Midsize SUV Challenge can swallow a generous dose of Little League equipment, potting soil, groceries or whatever you can imagine in the cargo area. When shopping for an SUV, it's important to remember that a big exterior doesn't mean it will have a huge cargo area.
The 2013 Nissan Murano is the longest of the bunch, yet it has the smallest cargo area. To drive that point further, the 2014 Kia Sorento is the second shortest but has the largest cargo area compared to the Murano, 2013 Ford Edge, 2014 Jeep Grand Cherokee, 2013 Hyundai Santa Fe Sport and 2013 Toyota Venza.
The difference in cargo room between the smallest (Murano, 64 cubic feet) and largest (Sorento, 72.5 cubic feet) spanned 8.5 cubic feet in the SUVs' maximum cargo configuration and 5.3 cubic feet (also Murano and Sorento) behind the rear seat. Specifications only tell half the story, so check out the photos below of each SUV we tested to compare cargo areas that may have similar volume measurements but will differ in depth, width and body and wheel-well intrusions.
2013 Ford Edge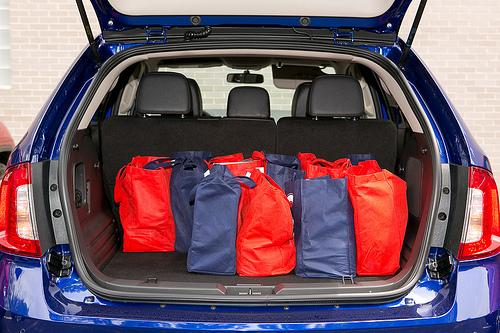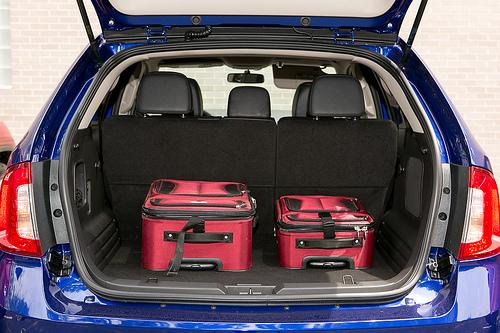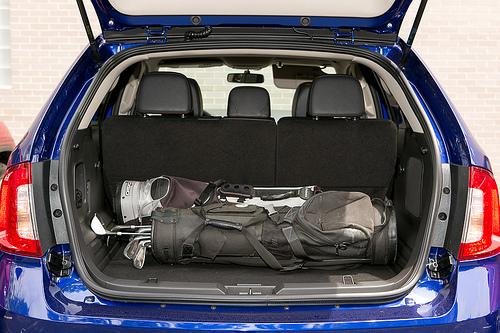 ---
2013 Hyundai Santa Fe Sport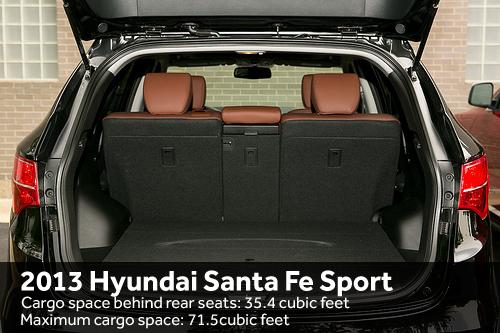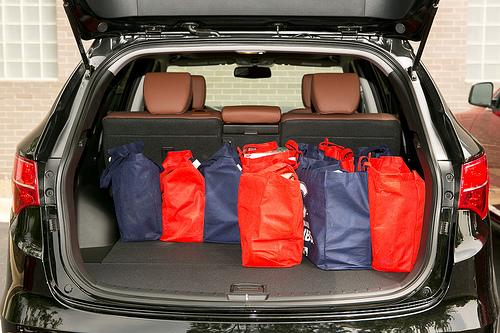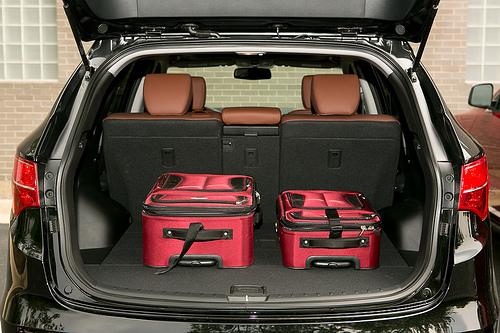 ---
2014 Jeep Grand Cherokee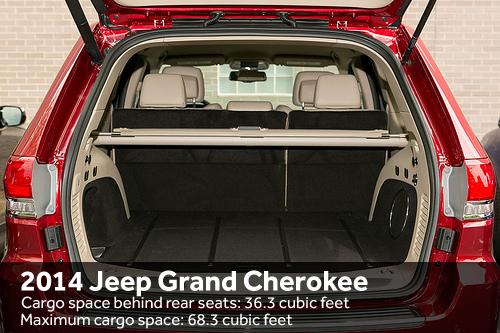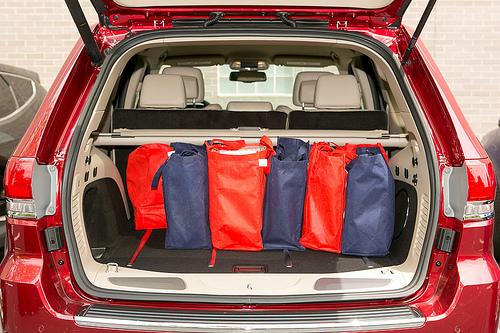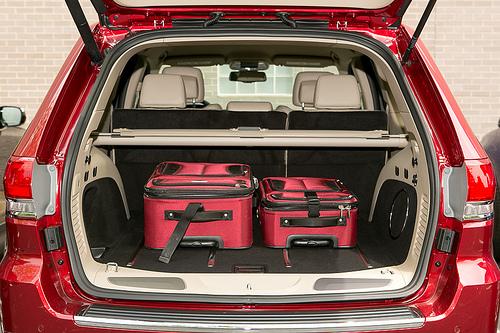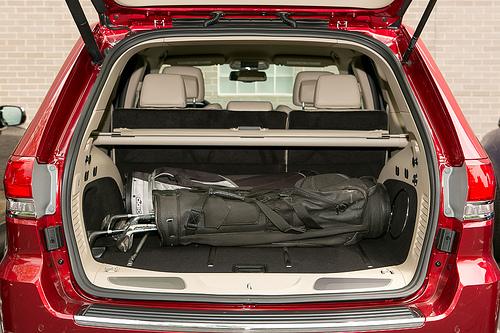 ---
2014 Kia Sorento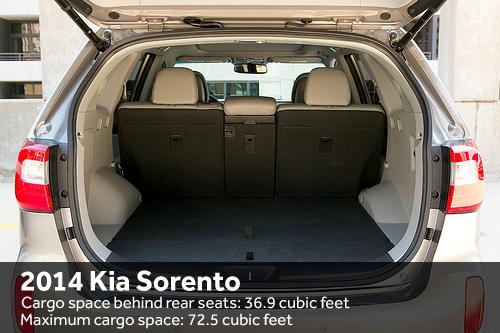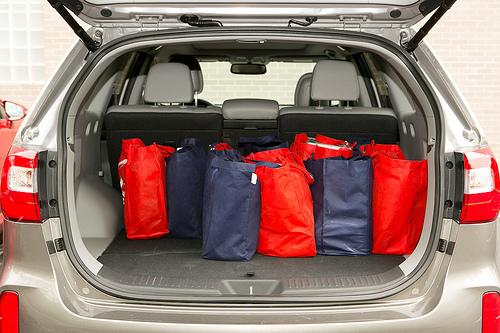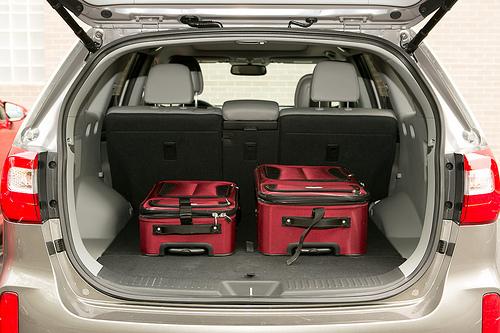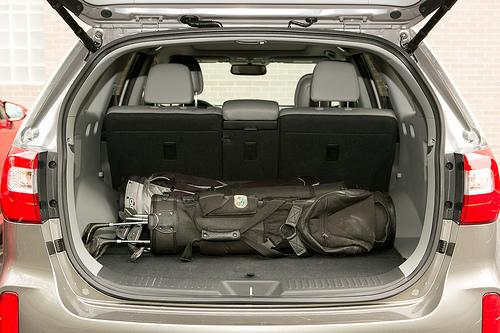 ---
2013 Nissan Murano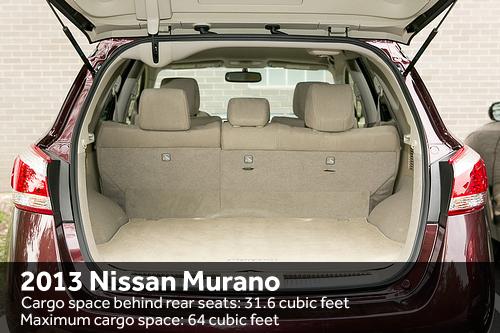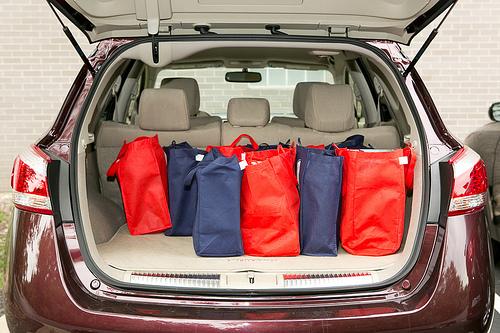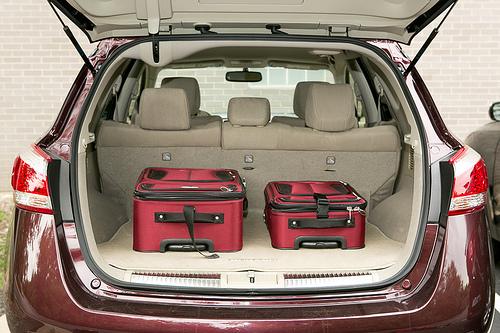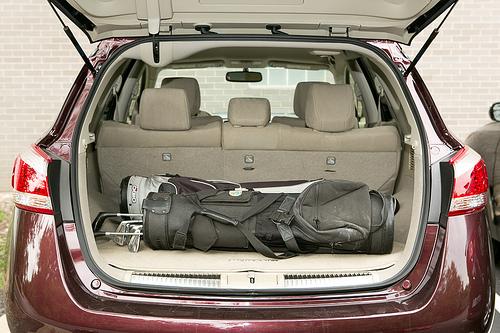 ---
2013 Toyota Venza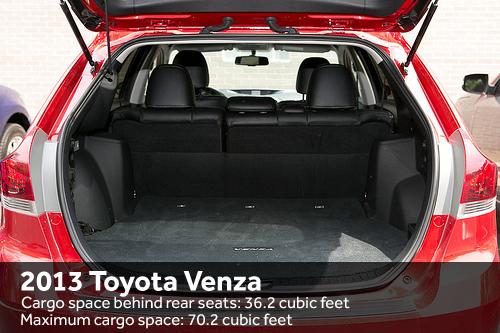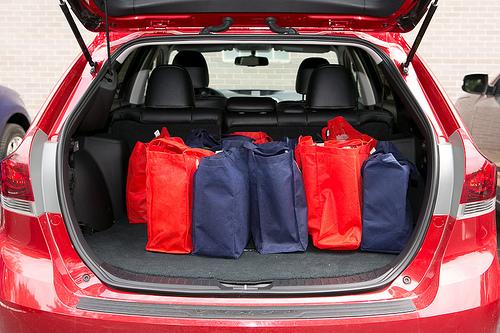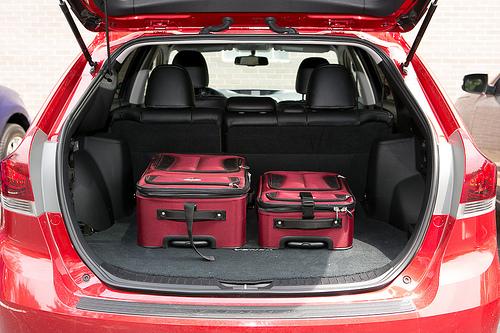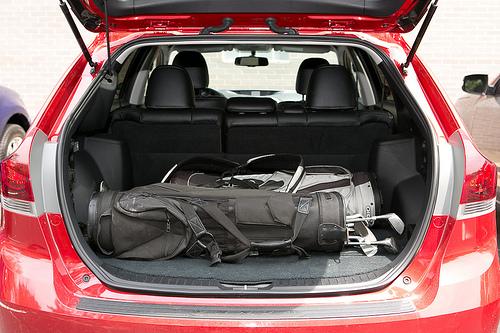 Story by Joe Bruzek, photos by Evan Sears for Cars.com.