The Top 10 Smallest Recalls of 2013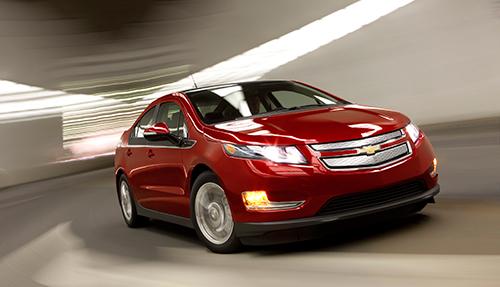 We recently counted down the top 10 biggest recalls reported by KickingTires in the first half of 2013. This week, we're out to show it's not always size that counts.
As we demonstrated last time out, among the many millions of vehicles for which the National Highway Traffic Safety Administration issues recalls each year, individual actions themselves can number in the millions — as was the case when Chrysler agreed to inspect and repair 2.7 million Jeep SUVs due to a potential fuel-system problem that could cause fires in rear-end collisions.
At the other end of the spectrum are recalls so small — single-digits-small — that in some cases it might be quicker for us just to shoot an email to the individual vehicle owners than it is to report it. Don't get us wrong; safety recalls are serious business and have the potential to save many lives each year. That said, some households have as many cars parked in their driveway right now as are affected by some recalls.
Without further ado, the smallest recalls reported by Cars.com so far in 2013 are:
1. GM, four vehicles: 2012 Chevrolet Volt gas-electric hatchbacks, due to a problem with the brakes that could cause them to lock up when the antilock-braking or traction-control systems engage.
2. Volvo, seven vehicles: 2013 S60 sedans and XC60 crossovers, due to identification labels with an incorrect manufacture year, potentially preventing owners from determining whether their vehicles were affected by future recalls.
3. Subaru, 14 vehicles: 2012 Outback crossovers and Legacy sedans, due to a problem with the moonroof glass that could cause it to detach, causing a potential road hazard.
4. Subaru, 16 vehicles: 2012 Outback crossovers and Legacy sedans, due to a potential problem with the windshield-wiper motor that could cause it to overheat and start a fire.
5. Ford, 20 vehicles: 2013 Fusion sedans, due to a potential problem with the steering system that could result in a loss of vehicle control.
6. Rolls-Royce, 27 vehicles: 2013 Phantom luxury cars due to a problem with fuel-filler necks missing a device that prevents static electricity, increasing the risk of a fire.
7. Lotus, 28 vehicles: 2013 Lotus Evora luxury sports cars, due to a missing label noting a temporary exemption from a federal safety requirement, as well as an incorrectly labeled date of manufacture, both of which could prevent owners from determining whether recalls apply to their vehicles.
8. Chrysler, 46 vehicles: 2013 Dodge Dart sedans, due to a potential problem with brake calipers, which could compromise braking function.
9. Mercedes-Benz, 71 vehicles: 2013 SLK250 and SLK350 roadsters, due to a problem with the airbag occupant classification system that could lead to the incorrect classification of a lightweight person as a child, deactivating the airbag and increasing the risk of injury in a crash.
10. Toyota, 74 vehicles: 2012 Yaris hatchbacks due to a problem with the electronic power-steering system that could result in moisture contamination in the control module, causing the relay to short circuit and a loss of power-steering assist.
Related
The Top 10 Biggest Recalls of 2013
Recall Alert: 2011 Lotus Evora
Check out Other Recalls on Cars.com